For some, Barcelona is the capital of world football, for others a paradise for clubbing fans. Can we be in a city that has also satisfied the youngest with its offer? Is Barcelona with kids a good idea for a holiday? Absolutely!
Getting to Barcelona
The best way to get to Barcelona is by plane. Both normal and low-cost airlines fly there from Poland (we flew Ryanair from Krakow). El Prat Airport is located very close to the city center and the journey to the city costs about 5 Euros and takes about 30 minutes.
The city itself is very well connected. Despite the fact that it is an ideal place for walks, not every child likes (or has the strength) to walk all day. Then we have buses, minibuses and the metro at our disposal. We can get them practically to every part of the city, and also to the suburbs. We traveled at different times and most often there was space on the buses, we did not encounter huge crowds.
Flavours of Barcelona
Barcelona's cuisine is very diverse. For me and Zuzia it is perfect, but not all children like seafood. At every step in Barcelona you will find bakeries where sweet and savory pastries will be waiting for you, as well as vegetable and fruit shops where you can supplement your vitamins at very reasonable prices.
Be sure to try the tapas. Not all of them will be obvious to children, but patatas brava – fried potatoes with a slightly spicy sauce will surely be loved by children. For rice lovers, paella will also be a good idea.
At most markets (mercat) you will find stands with fruit, juices, vegetables, fish, etc. If you rent an apartment with a kitchen in Barcelona, and not a hotel, be sure to take advantage of this and buy seafood, which, apart from being fresh, is they still have attractive prices.
And finally, something that every child likes or will like, i.e. churros! You will find them in many places and in many variants, and if you look carefully, you will also find places that specialize only in this sweet product!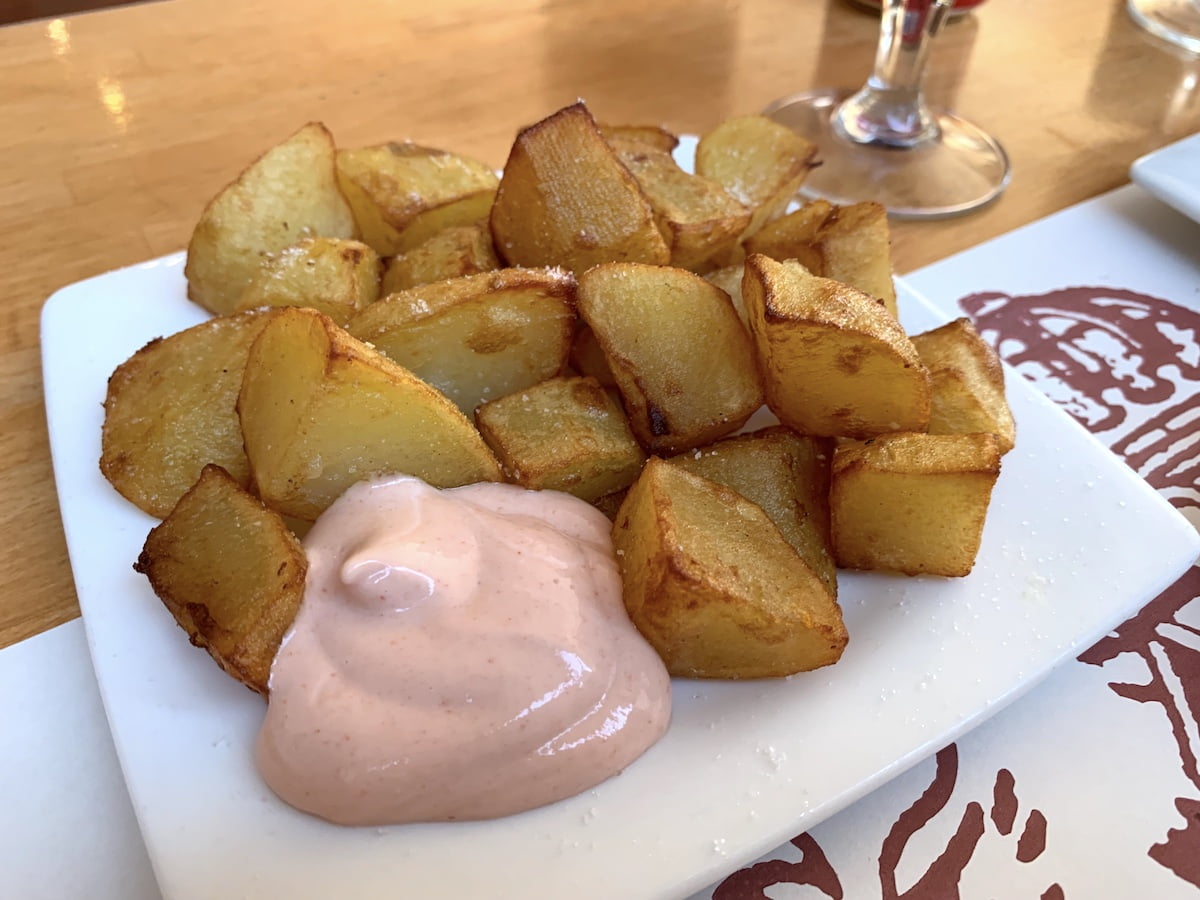 Climate
Summer can be very hot in Barcelona. However, our stay in January was also successful. During the day the temperature reached about 14 degrees C, and at night it dropped to a few, but only for a while. We did not experience rain or other rainfall – perfect weather for sightseeing.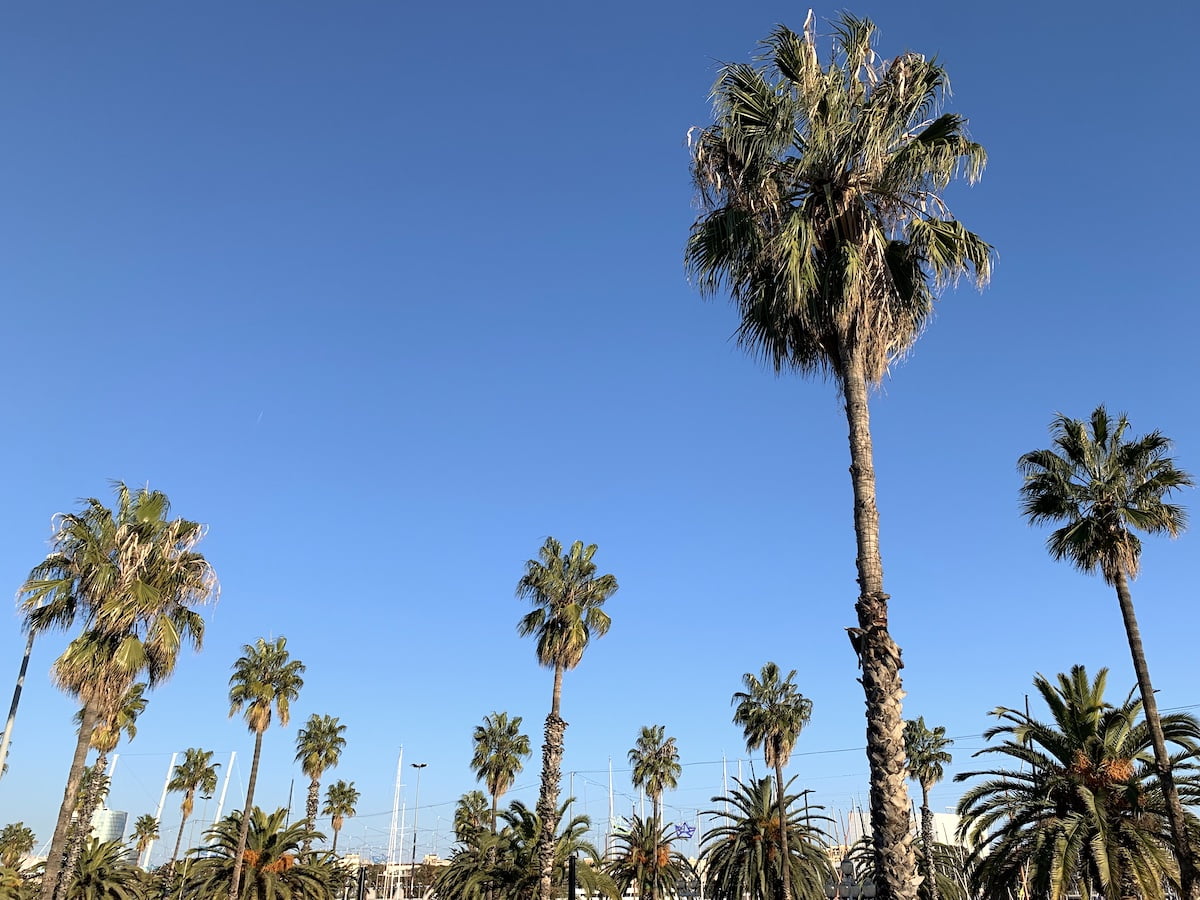 Barcelona with kids – interesting places
Aquarium in Barcelona
According to an independent expert – my daughter, the aquarium in Barcelona was the place she liked the most. It is located near the column of Christopher Columbus.
The aquarium consists of several departments. The first part, where we go underground, consists of different zones. We will find there both animals from the Mediterranean Sea and other exotic seas and oceans. Aquariums are diverse, and in addition to fish, you will also find crustaceans, seahorses and octopuses there. The biggest impression, however, is probably the underwater tunnel, in which we can walk under the surface, and actually at the bottom of a large aquarium.
Sharks, stingrays and other fish swim above us. From what it seems to me, there is also the possibility of diving in this pool in a cage among sharks, but this is not an attraction that turns me on. In addition to the aquarium, there are also several other rooms in which information about how humans pollute water is presented. We can also see the aquarium with stingrays and enter the whale model, which contains information and aquariums with various jellyfish.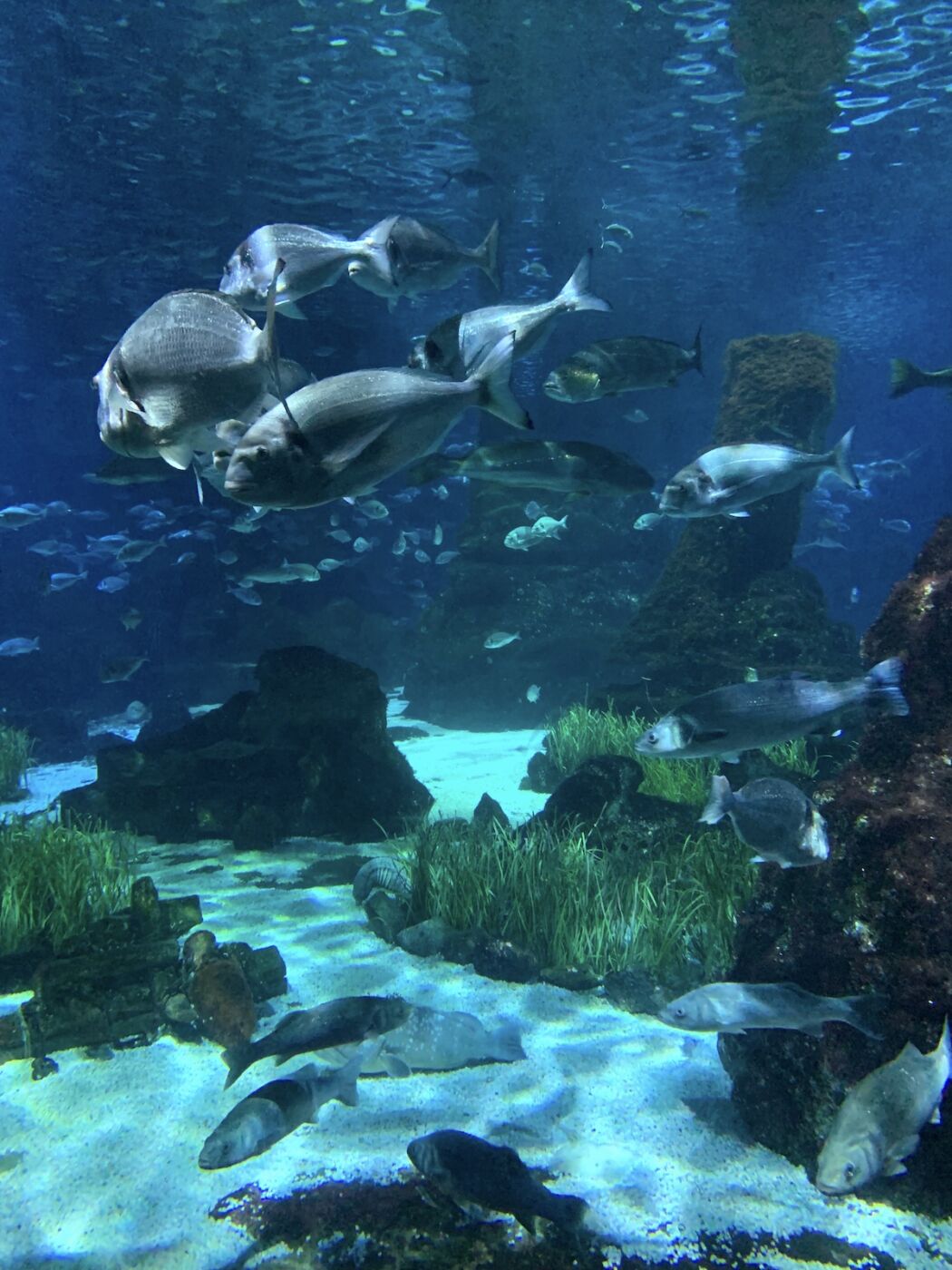 Cosmocaixa
We did not have this place in the plan of our trip, but we decided to take a chance and visit it. There are several reasons to visit. It is among the places that we can visit for free with the Barcelona Family Card. However, it is located off the beaten track (it is one of the most distant attractions from the center) – it is located about 40 minutes by bus from the coast.
Why is it worth going there? The first reason is the location. This facility is located in a beautiful, residential district, where each subsequent house is more beautiful than the previous one! The second reason is, of course, the center itself. On several levels, we wander through the history of the world since its creation. We move through its individual periods. Probably the most interesting element for the youngest will be the science center, where we can get acquainted with the laws of physics, nature, human history and geology at several dozen stations. We were most impressed by the recreated fragment of the rainforest with natural plants, fish and animals. It really is huge and looks quite natural.
When creating a "Barcelona with kids" list, in my opinion, you should immediately put this place on your must-visit list!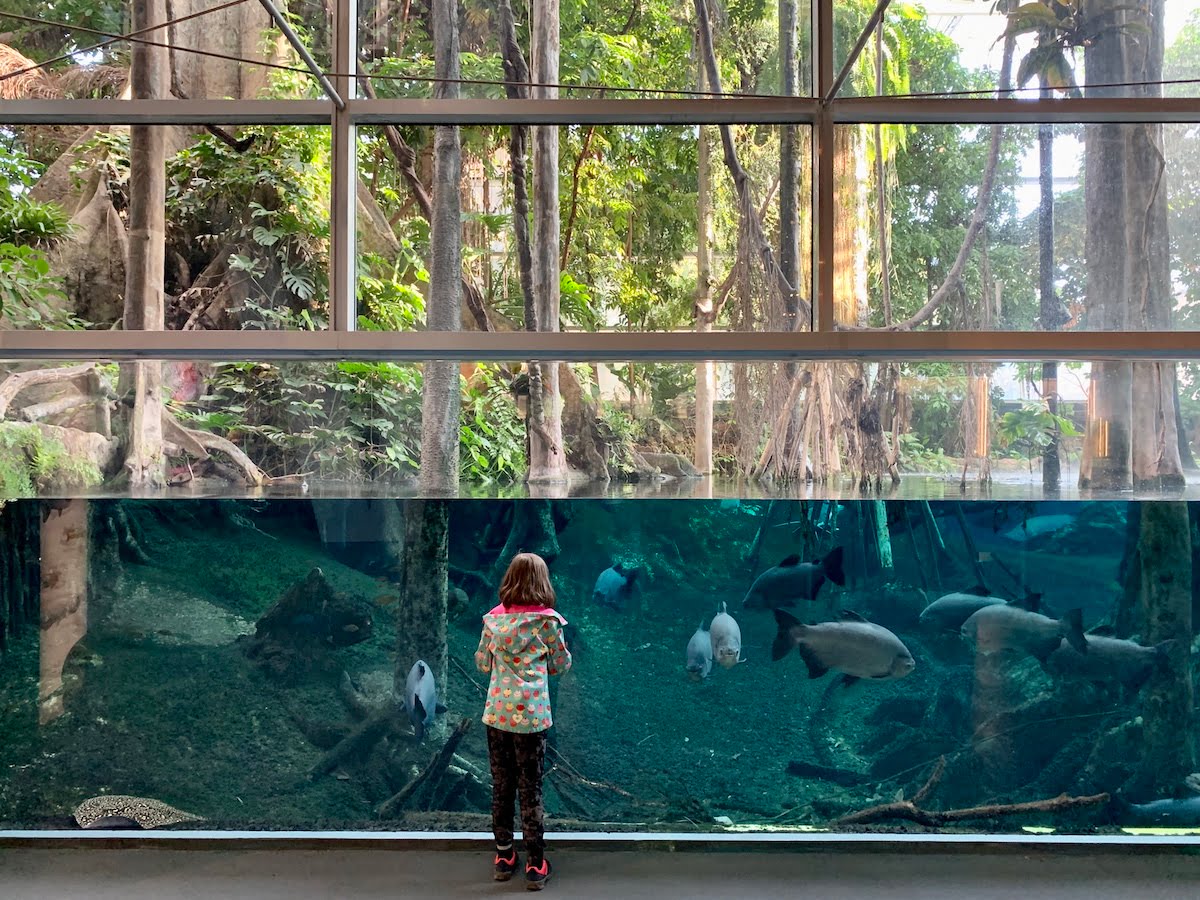 Chocolate Museum
Although at first glance it seems to be a perfect place for children, you have to think about it. This is a very nice facility with edible tickets (in the form of chocolate bars), but the exhibition can be a bit boring for the youngest. The situation is saved by sculptures made of chocolate and depicting characters from fairy tales, legends and history.
In the museum you can find out a lot aboutt chocolate. Barcelona was the gateway to Europe for the raw material that came from South America. The museum is located near Ciutadella Park. It is not large, but at the exhibition you will learn about the history of chocolate, traditions related to it and production technology from the past.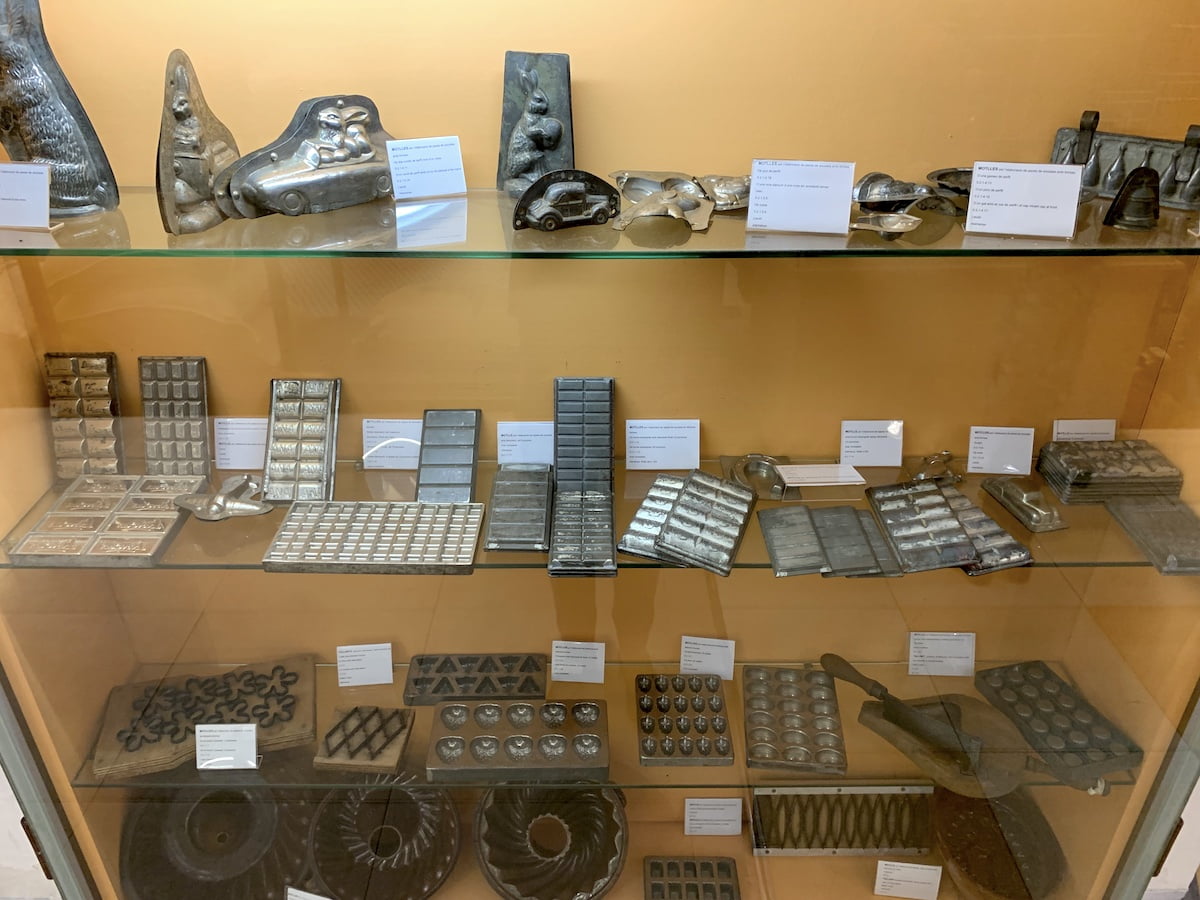 Wax Figures Museum
Not all rooms will appeal to children, and some of them should even be avoided (those with horror characters and zombies), but the impressions that the museum gave were very good. It is true that Zuzia was more pleased with the photo with Frida Cahlo or Maria Curie-Skłodowska than with Harry Potter.
At the entrance, a special elevator awaits us, which simulates a journey over the entire city. Entering a small room, a panorama of Barcelona is displayed on the walls. The floor vibrates, and the vibrations are quite strong, but nothing to be afraid of. "Journey" is completely safe and shows a really cool city.
Later, we "move" to different rooms, where thematically arranged wax figures are waiting for us. There are athletes, politicians, criminals, actors, singers, scientists and many others. A separate fragment concerns Star Wars or Game of Thrones.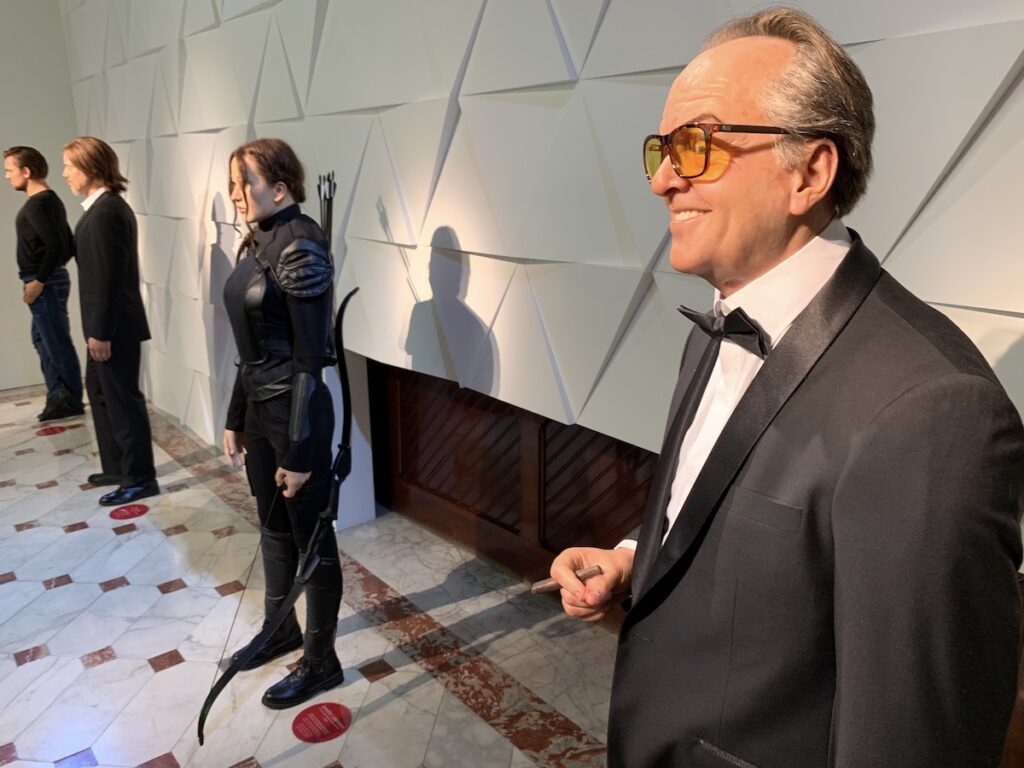 Maritime Museum
Although the Maritime Museum is not a typical children's institution, it is worth putting it on your "Barcelona with kids" list. The beautiful interiors in which the museum is located will be appreciated more by adults, but the youngest will surely like ship models, stories about the transport of goods from America or those about pirates. The reconstruction of a huge galley in the museum should also trigger the imagination.
If, on the other hand, your children do not like museums, then as part of visiting the Maritime Museum, you can also visit a sailing ship moored in the port (on the other side of the street).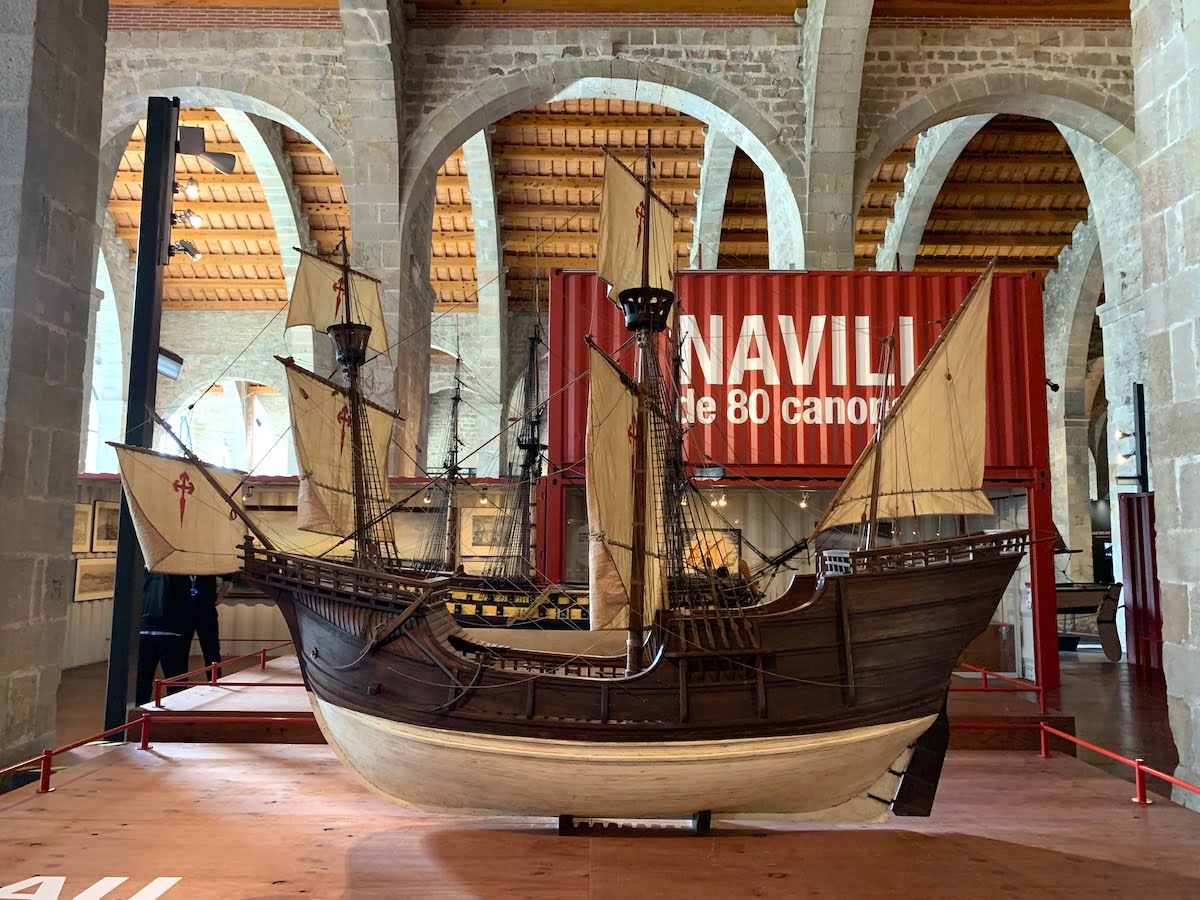 Viewing terraces
I am lucky that my daughter is a born tourist and likes attractions not only the obvious ones. We visited 3 observation decks together, from which the view was breathtaking. Each of them, apart from the views, also had an interesting story.
Hill del Carmel is a former battery of anti-aircraft guns, and at the top there are almond trees, fig trees or cacti waiting for us – we immediately have a starting point for talking about plants. Montjuic, the second point, in addition to the panorama of the city, also offers an unusual way of transport to the top – we travel there by train. The third place with an interesting view that I recommend to you is Arena Barcelona. Today a shopping mall, once a bullfighting arena!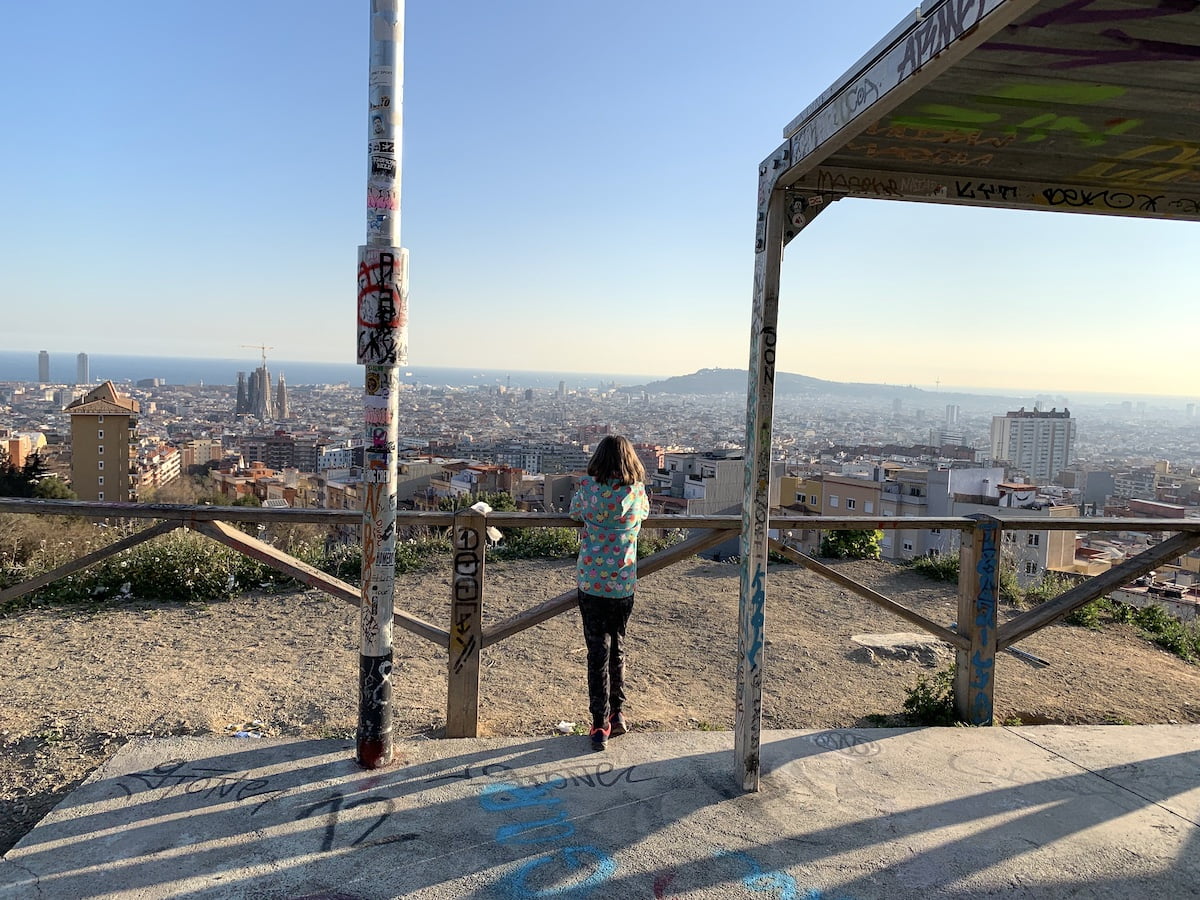 La Barceloneta
I guess every child likes water and sand! As you may have noticed, Barcelona is located on the Mediterranean Sea and you will find a lot of beaches both in the city and in the surrounding area. The most famous in the city is La Barceloneta. You can easily reach it by public transport or walk (from the column of Christopher Columbus it is a dozen or so minutes walk). This beach is not natural, sand has been provided for it, but it is a nice place for a walk, and in the summer season also for sunbathing and sea bathing.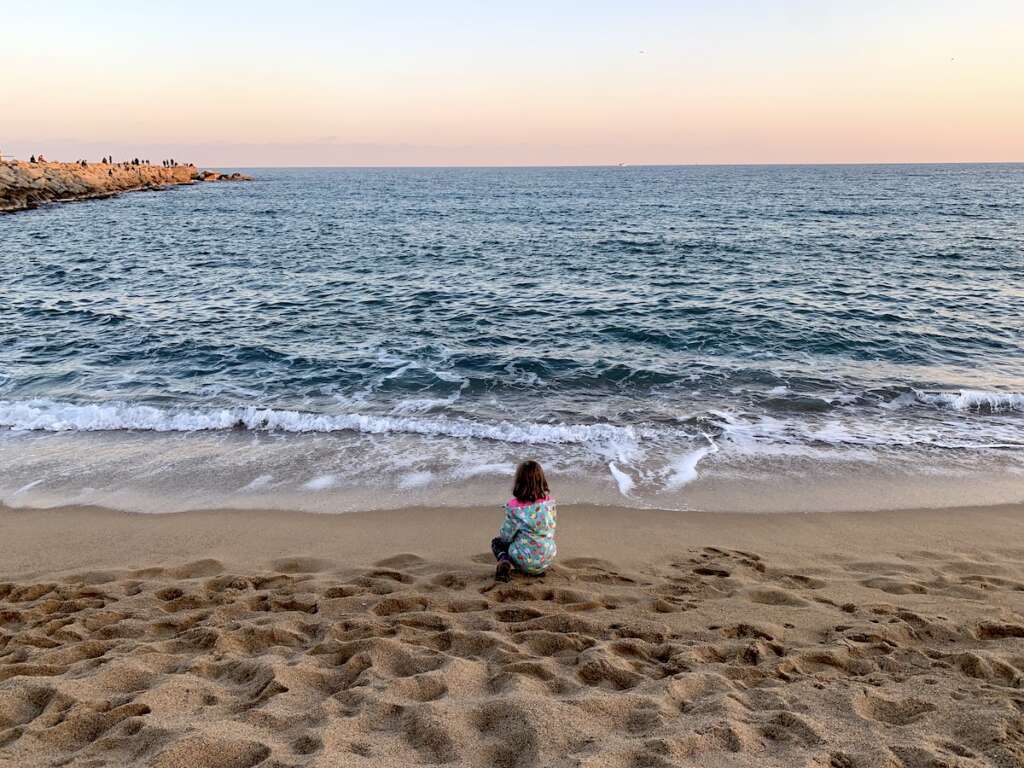 ZOO
Perhaps Barcelona will immediately remind you of the Zoological Garden. We had planned to visit it, especially since we were in the area, but we decided that this time we would skip this type of attraction. We have already visited a lot of zoos in our lives, and during this trip we focused on other objects. This does not mean that the zoo is unattractive, if you visit it with children, be sure to let us know how you feel!
Camp Nou
A place that is the destination of many tourists, especially the youngest football fans, is the Camp Nou Stadium. In addition to the iconic venue of FC Barcelona, you will also find a museum dedicated to the club. I am not a football fan, and my daughter is even more so, that's why I chose other places worth visiting, but you must know that there is such a possibility?
Is Barcelona with kids a good idea?
Definitely yes! Pleasant climate, a large number of attractions for children, the Mediterranean Sea and nice cuisine are not all of the arguments for coming here. Plan your trip well and it will be an unforgettable trip!
Barcelona Family Card
Barcelona Family cards are a very nice solution if you are going to Barcelona with your family and want to visit places that will appeal to the youngest. I will definitely write a separate text for you about visiting the city with children, but a few words about the card itself now. The card costs €70, which may seem like a lot at first glance, but it already includes the Hola Barcelona card, which gives you the option of transporting by public transport (so we already save €23). What does this card give us? Well, it gives us a lot. It allows free admission to several facilities, including the Aquarium, the ZOO, the CosmoCaixa Center, the Wax Museum, the Chocolate Museum, but also, for example, allows you to take a boat cruise around the port of Barcelona.
It is worth noting that the Aquarium and Wax Museum itself is already 40 € for admission, so the card does not seem to be so expensive anymore. However, if you use it at the entrance to other attractions, you save more. We managed to visit a few of them and we recommend them to you!