I have visited many reserves in my life. Some of them had great educational and natural values, and the other, apart from those already mentioned, were simply beautiful places. Today I invite you to the Przełom Białki reserve – an amazing place with an eye-catching panorama of the Tatra Mountains!
Białka is a typical mountain river. When visiting it, you can meet anglers trying to catch trout, tourists wetting their feet to cool down, but also people who toughen their bodies in an icy bath.
Location and access
Przełom Białki natura reserve is a place worth visiting while going to the mountains. Just a little bit off your route to the Tatra Mountains and you are there. The closest towns located by the Przełom Białki reserve are Krempachy and Nowa Biała.
The reserve itself is located 13 kilometers from Nowy Targ (Lesser Poland Voivodeship), but if you want to visit this place while in Zakopane, a 27-kilometer journey awaits you.
There is a car park next to the reserve where you can leave your car. It is probably payable in the season. During our winter visit, there was no one to collect the fees.
From the parking lot to the river you will reach the well-trodden path (even in winter it was clearly visible). You can also climb Skała Obłazowa or visit the Obłazowa Cave on the way.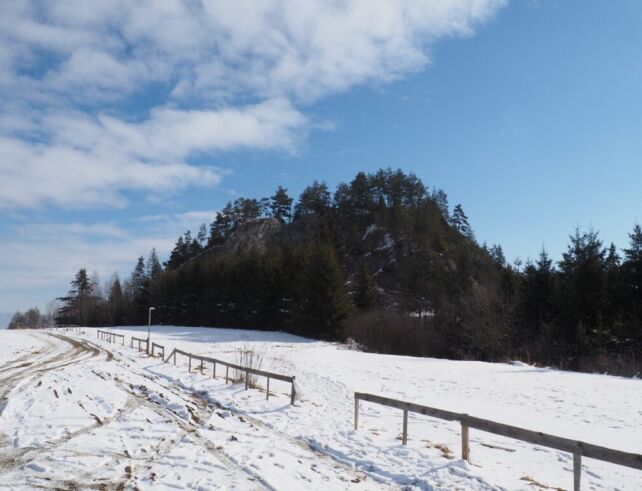 Przełom Białki Reserve
Przełom Białki is a landscape reserve within the boundaries of the South Małopolska Protected Landscape Area and the Białka Valley Natura 2000 area. The reserve was established in 1959 and covers 8.51 hectares (the first form of protection in this place was created in 1931 and was slightly smaller).
Obłazowa Skała and Kramnica are the most characteristic elements of the reserve. In the first one, there are three caves where traces of human activity from 40,000 years ago were discovered. There was found a tool that is known as the oldest boomerang in the world, and is made of a mammoth tusk.
Przełom Białki is about 100 meters wide here, and its bottom is covered with granite pebbles from the Tatra Mountains, which have been brought and surrounded by the river. Protein has its source in the Tatra Mountains, and its beginning is the Rybi Potok. It is a river of high purity and quite cold water (in warm months it reaches about 15-16 degrees).
In addition to interesting geological forms, in the Przełom Białki reserve it is also worth paying attention to the unique species of vegetation growing on the rocks.
What's in the neighborhood?
One could write for a long time about what to see in the area. Being in this region there is a good chance that you are just going to the mountains. The Tatra Mountains, Gorce and Pieniny are waiting for you. We combined our visit to the Przełom Białki reserve with a visit to the castle in Niedzica and the castle in Czorsztyn, and our accommodation base was Kacwin, which I heartily recommend to you! :)
Worth a visit?
It's definitely worth it! It is a very charming place, and in good weather, a very nice panorama of the Tatra Mountains will be waiting for us. Both in winter and in summer, Białka looks interesting. It does not matter whether it is chilled with ice or cooling all those who decided to soak their feet in it, the Przełom Białki Reserve is definitely a place worth visiting!
Przełom Białki from a drone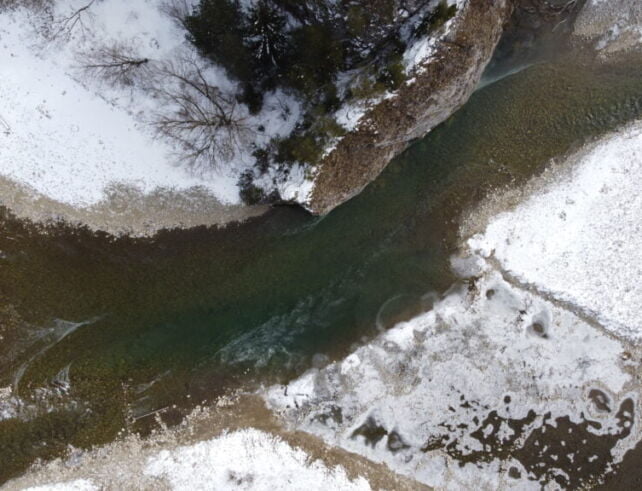 and ground