While looking for information about what, apart from wine, I have to try in Bordeaux, I found the canele. This small, sweet pastry is a regional specialty and can be found on every corner!
I had a variety of caneles during my visit. Small, large, fresh, less fresh, good and very tasty, but overall it's a good product and you have to try it when visiting Bordeaux!
History
Their history is not fully known, and actually occurs in several versions. The oldest version is about the 15th century, but the more likely ones are around 300 years later and connect the caneles with nuns from the Annonciades monastery. You will surely find versions of the story that will take the caneles back in time even earlier, but … :)
Originally, it was probably bread / dough made of flour and yolks. In 20th century an unknown confectioner added vanilla and rum to it and popularized caneles again. They probably got their name from their undulating form. The name was popularized only in the 1980s, when these pastries began to experience their renaissance.
The number of stores where you can buy them is counted in the thousands and they are not only in Bordeaux, but all over France and abroad! You may encounter the spelling cannele from time to time, but this is not a mistake.
Where to buy canele?
The first answer will be "everywhere". In Bordeaux, you will find them practically on every street. There are confectioneries that specialize only in this delicacy, but you can also find it in other places. Stands where you can buy Canele can also be found at various fairs and fairs.
You can buy them both in pieces and in collective packaging, usually containing 6, 8 or 12 pastries. They are often packed in paper bags or elegant boxes, which are perfect for a gift or protect caneles while traveling.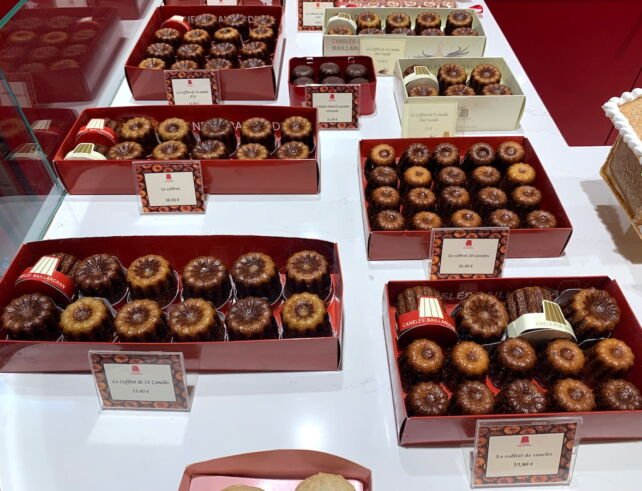 How are caneles produced?
Let's start with the form. You need molds to make caneles. Originally copper, but more and more often you will also find silicone. Among the ingredients needed to prepare these sweets you will find butter, milk, sugar, flour, eggs, vanilla, rum and a little salt. I will not give you the entire recipe, because I haven't checked it at home yet, but as soon as I do, I will definitely share the results with you.
How much it costs?
The answer to this question will be a business question: "it depends". You may ask from what. Mostly from the place you buy, its location, but also the size of the canele. It is also worth mentioning that the caneles are produced in various sizes and flavors.
As for the size, I have come across the normal (often called large), medium and small. My favorite, as you can easily guess, was the large version. The smallest version worked for me in an espresso set at the beginning of the day.
But let's get back to the price, because you are definitely interested in this one. I bought the cheapest caneles at La Toque Cuivrée – fresh and crispy. The chain includes several dozen premises in Bordeaux and the surrounding area. In other confectioneries and stands, the prices were slightly higher. In Marche des Capucins it was already 1.5-1.7 euro, and at the Christmas market it was about 2 euro.
One of the most popular confectioneries with these pastries is the Canelés Baillardran Bordeaux chain. You can find venues in many places around the city, and even at Bordeaux airport.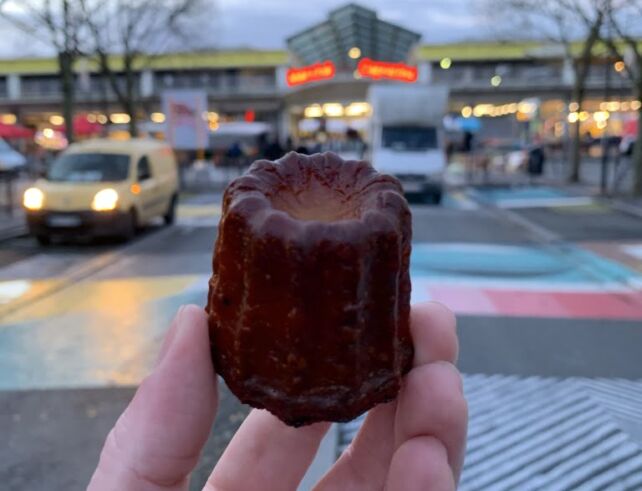 It is worth a try?
Pudding is one of the few things I really don't like, and I would describe caneles as baked pudding. But don't be fooled – this is something completely different, and I even liked it. If they are fresh, warm and crispy on the top, the Caneles are the perfect dessert. Vanilla combined with rum and a crispy, sweet shell is just something delicious!