This place was never on my way, but I had planned to visit it for a long time. The castle in Drzewica made a great impression on me in the pictures. How it really looks?
I can write You right now that I was very satisfied. Even though I didn't manage to get inside, the building is large and impressive!
Castle in Drzewica – how to get there?
The castle is located in the village of Drzewica in the Łódź Voivodeship (Poland). It is about 19 kilometres from Opoczno and almost the same from Przysucha (Masovian Voivodeship). If you come by car, you can leave it in the centre of Drzewica and go for a few minutes' walk. A path leading to the castle is located just behind the Drzewiczka River.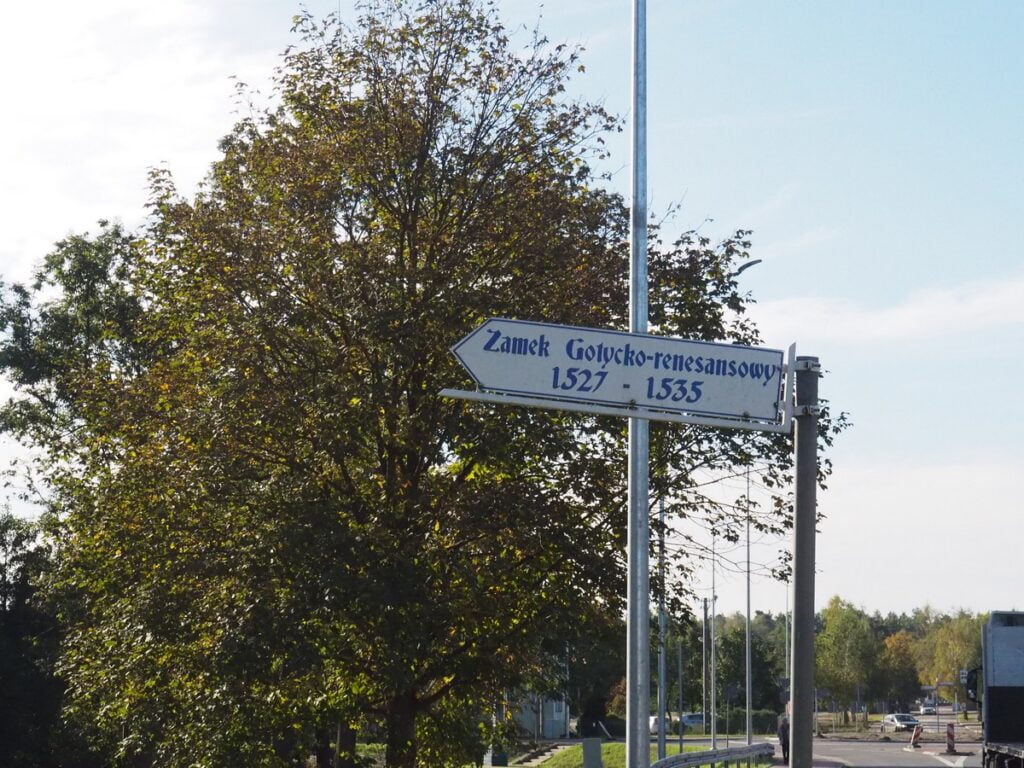 History of the castle
The castle was built in the years 1527-1535 on the initiative of the archbishop of Gniezno – Maciej Drzewicki. This building was supposed to overshadow the royal strongholds located in Opoczno or Inowłódz.
For almost two hundred years, the building stayed in the hands of the Drzewicki family. The next owners were the Sołtyk and Szaniawskis. At the end of the 18th century, it was converted into a Bernardine monastery. In 1814 it was consumed by a fire, after which it was not rebuilt. An interesting fact is that over the years the castle has not been rebuilt on a large scale, so the form, we could watch today is very close to its original appearance.
In the middle and at the end of the 20th century, archaeological works were carried out at the castle. It is currently in private hands, and I heard about plans for renovation.
The castle has a rectangular shape measuring 37 x 43 meters and has an internal courtyard. It used to be surrounded by a moat (water from the Drzewiczka River).
Availability
I heard that it is possible to enter the castle, and the keys to it are in the possession of the Białek family, who lives next door, but I was unable to check it. There is no information anywhere on how to contact the family or the owner so I was left to watch from the side and from above.
The path mentioned at the beginning will lead you to the castle and make a circle around it, carefully examining all its sides.
Worth to visit?
Despite the fact that I did not manage to get inside, I think that the castle in Drzewica is worth seeing! It impresses with its size and history, and it is certainly an interesting object in this part of Poland.