Does someone associate whiskey or the word "glina" with Germany? So far, definitely not. After visiting the Glina Whiskey distillery, I changed my mind, but I'll tell you about it in a moment.
Localisation
The Glina Whiskey Distillery is located in Brandenburg, approximately 20 kilometres from Potsdam, 40 kilometres from Brandenburg and 60 kilometres from Berlin city centre. The company is located in Werder on the Havel. In front of the distillery, there is a guest car park where you can leave your car.
Glina
But let's start with the name itself. At first glance, it seems like a typically Polish word. There is a lot of truth to this. About 700 years ago, the Slavs lived in these areas. Due to the large deposits of clay that was located in the vicinity, the name of the place was also adopted by this name (eg Glindow). The owners of the distillery decided to refer to the tradition of the region.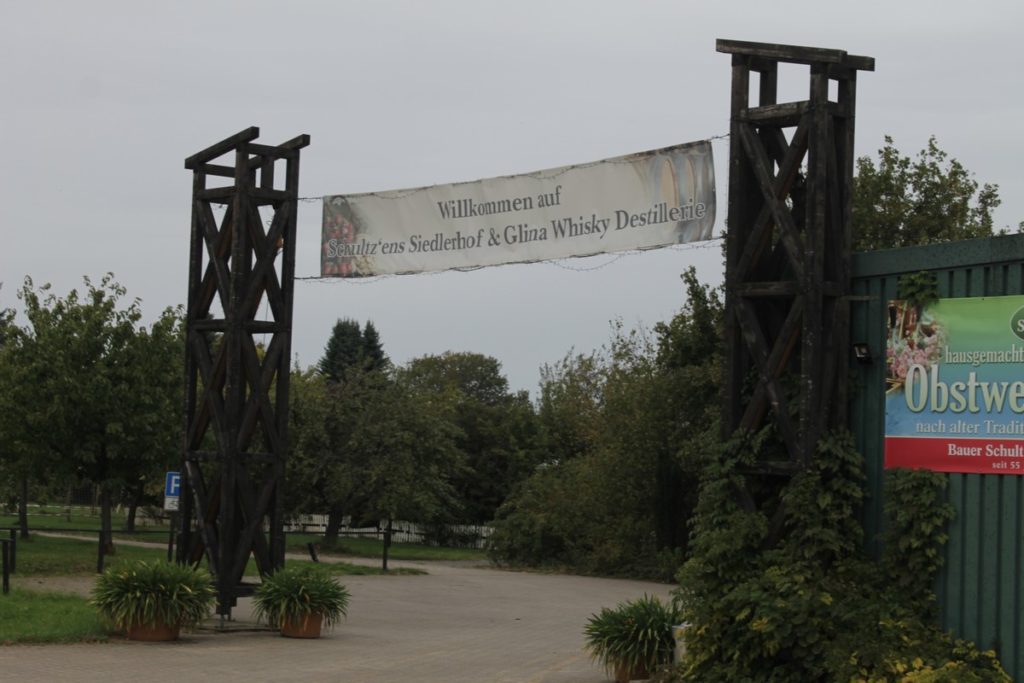 The distillery and its history
This place was created by Michael. Currently, 9 people work at the distillery (and its farm). Production is mainly for the German, French and Austrian markets. The owner also planned to enter the Polish market, but customs issues and double taxation destroyed the plans.
The distillery is almost self-sufficient. It takes water from its underground intake, grains and fruit from its crops. Production, ageing and bottling take place on its premises.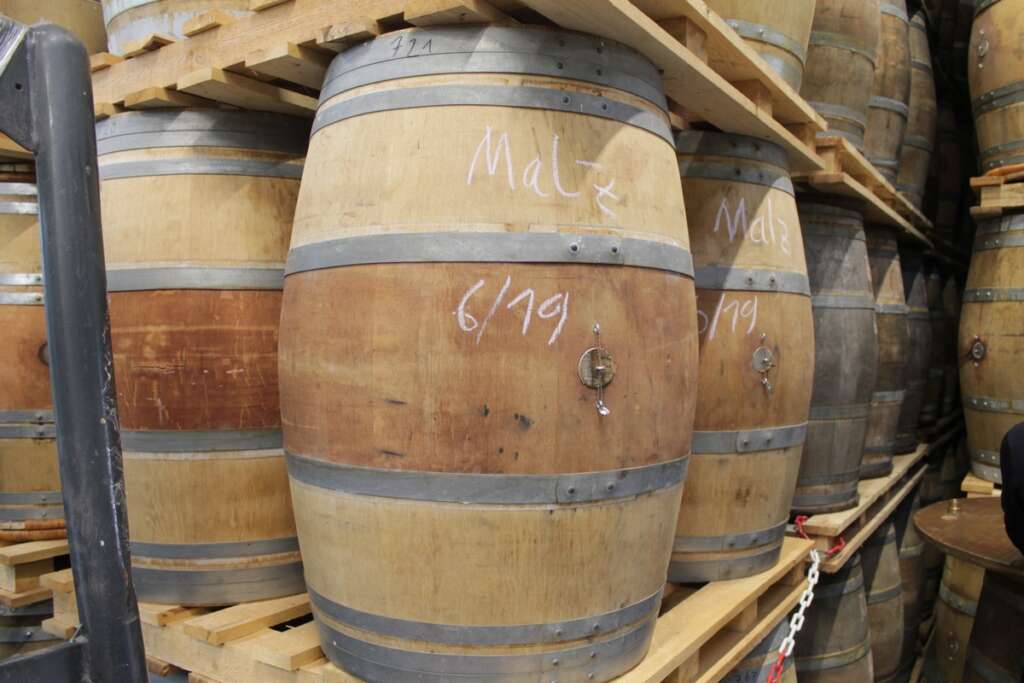 Pasion
The owner of the distillery is Michael Schultz. He takes care of entire projects at every stage of production. When talking to him, you can feel the great passion he puts into his work. Michael is a sommelier of spirits, including whiskey and gin. It has been producing whiskey for about 30 years. Products manufactured on-site regularly win awards at national and world fairs.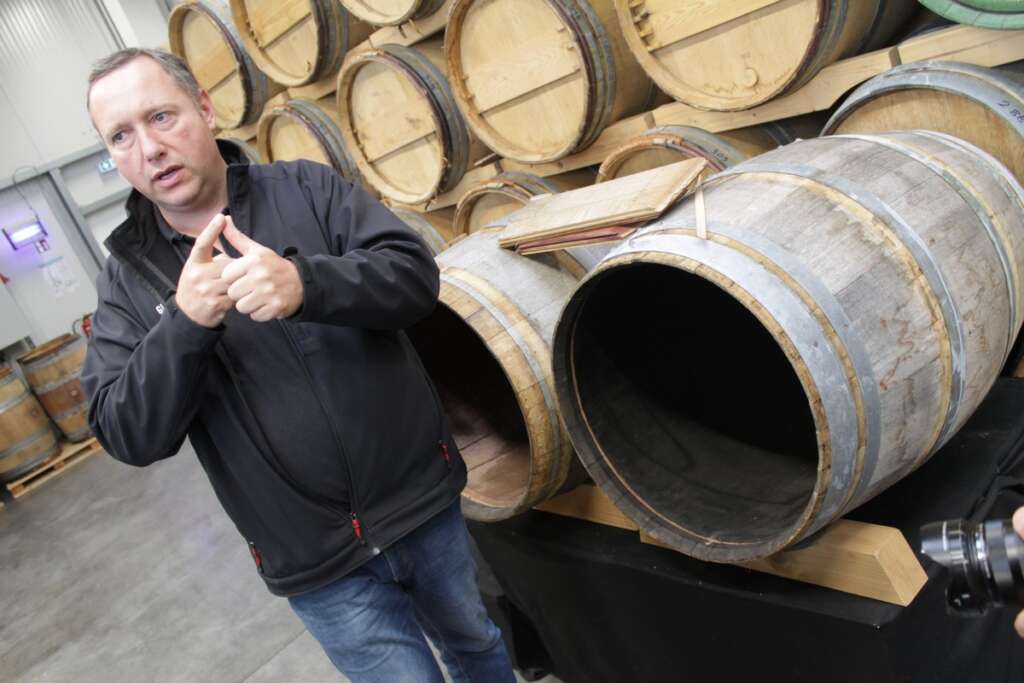 Products
Several types of alcohol are produced in the distillery. The basic product is Whiskey (Single Malt and Rye), Gin, fruit distillates and fruit wines. When it comes to whiskey, its colour is compared to the amber that can be found in the surrounding fields. There are several types of this drink in production. It is stored in oak barrels after the best wines in which it is matured. The clay of whiskey has its own patented bottle design, which is imprinted with Michael's hand – owner and master of distillation. A gin named Sir Henry also comes in several options. Both in the classic version and with additions such as cucumber or grapefruit. There is a dog on the label that belongs to Michael. The offer also includes distillates of various fruits and wine. The latter are very tasty and sweet. Raspberry wine is my favourite, but the offer also includes, for example, rhubarb, pear or currant wine.
The biggest shock and discovery of my visit was the smoky whiskey. A slightly smoky smell that grew stronger with each second after drinking. A specific hit of taste and smell that was interesting and nice.
It is also worth mentioning the strongest whiskey matured in 3 different types of barrels (after Marsala, Bordeaux and Knupperkirsch) for 8 years. It was strong (60.4% alcohol), but the number of aromas and flavours combined with a deep, dark colour left a very pleasant experience.
If you have big needs, you can buy a whole barrel of whiskey (over 220 litres) at once :)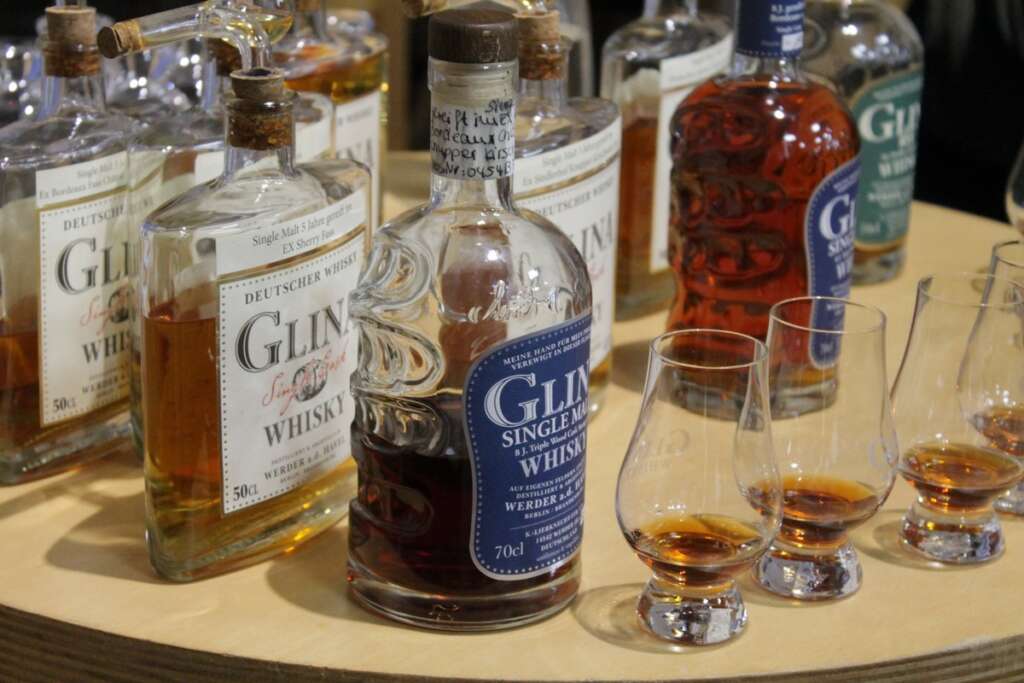 Restaurant and local ingredients
There is also a restaurant on site. It operates during the season when asparagus is available, and outside it is open to organized groups. All dishes served there are based on fruits and vegetables from their harvest and local meat. The local flavours dominate. It is worth adding that all products used in the production of whiskey, gin and wines come from their own cultivation. The owner can then be sure of the quality of the fruit and raw materials and take care of their best condition. Good soil and suitable conditions make the grains growing in the fields of the distillery ideal for making whiskey.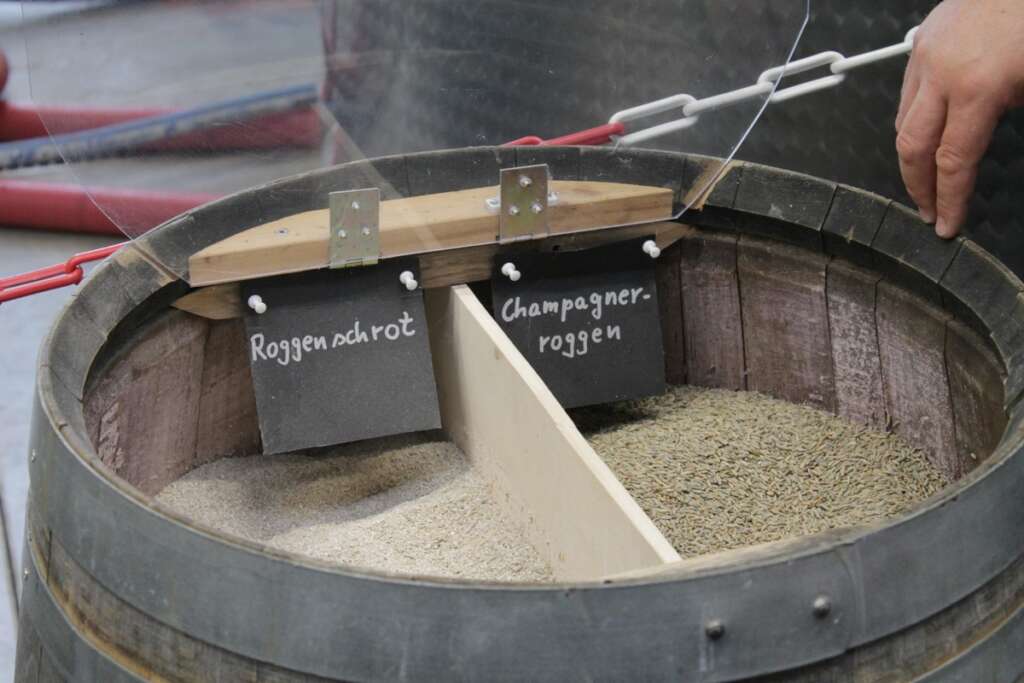 Worth to visit?
It's definitely worth it! You can see that the owner has a great passion and despite formal difficulties, he still wants to do what he loves. Being in the area, it is worth making an appointment to visit the distillery and tasting local drinks at Glina Whiskey.