Both in Poland and in the world there is a trend of using former industrial facilities for other purposes. Galleries, apartments and restaurants are being built there. The Werft restaurant was thus established in the former Brandenburg shipyard. See how it looks and what you can eat in it!
Werft Restaurant – localisation and history
The Havel River flows through the centre of Brandenburg. This is where the Werft restaurant is located. As the name suggests, there used to be a shipyard – in this place boats and ships were produced. It is located at Hauptstraße 77. The restaurant is open every day except Tuesdays from 11.00. It is possible to organize closed events for up to 200 people in the restaurant.
Interior
The interior of the restaurant combines the industrial outline of the shipyard building with modern, industrial (and not only) accessories. A rowing boat hangs from the ceiling. The front of the restaurant looks nice after dusk. Large windows make it possible to observe the surroundings both during the day and at night.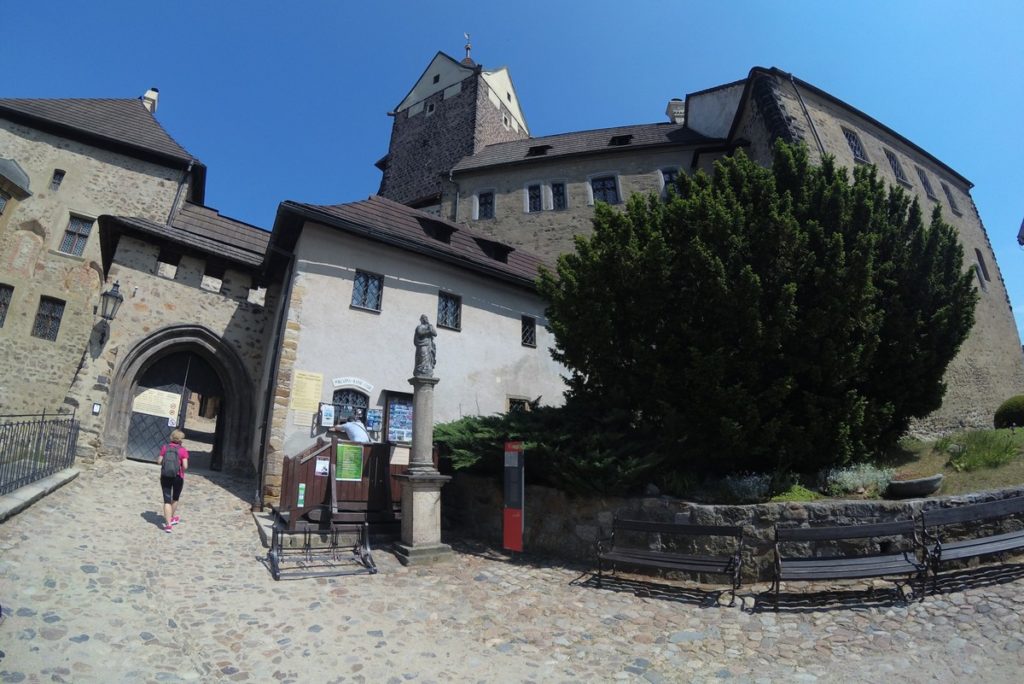 Werft menu
The menu is interesting and is a mix of flavors from many cuisines (with an emphasis on local). Prices vary, but looking at the restaurant's level, they tend to be higher. The menu includes two soups, 3 starters, salads, main courses and desserts. The restaurant also has an extensive wine list (including a wide selection of German wines).
What I tried?
My choice:
Pork cheeks (21 euro)
Goat cheese tartlets (8 euro)
Also on photos:
Werf schnitzel (17 euro)
Stuffed eggplant (14 euro)
Eclair with dear ragout (14 euro)
Werft tart (8 euro)
Opinion
Despite the fact that we waited a while for the dishes, they were very tasty. The cheeks were served with pea puree, young leeks, carrots and pea sprouts. There were a few cheeks and the meat was prepared perfectly. It was delicate and well combined with other ingredients. The dish was completed with cheek sauce, which gave it a depth of flavour. For the dessert, I tried goat cheese tartlets. If you like sweetness, you will be disappointed. It wasn't sweet, but it had a lot of flavours. In addition to goat cheese, the dessert included jam from paprika. The whole thing made a great composition. Among other dishes, I also had Werft tart – a puff pastry dessert with pears and ice cream – sweet, big and delicious!
Worth to visit?
Werft restaurant is a place with an idea. Interesting interiors and location on the border of two old cities (I'll write about it later;)) make spending time there pleasantly. Very good cuisine combined with local products make it a place worth visiting.