When sightseeing the Świętokrzyskie Voivodeship, it is worth paying attention to the traces of the Jewish community. Most often these are the ruins of synagogues and what is left of the Jewish cemeteries. The Jewish cemetery in Ożarów is an interesting place with interesting details on the matzevot.
Location and accessibility
The cemetery is located in the south-eastern part of the city, opposite the Catholic cemetery. Before entering the cemetery, you will find a place to park your car.
During our visit, the gate was open and the cemetery was accessible. The cemetery area is not large, especially the part where we can walk without tearing through the bushes.
History of the cemetery in Ożarów
The cemetery was established in the 17th century. During World War II, he met a fate similar to other Jewish cemeteries. Both the matzevot and the fence elements were used to build roads. Apparently, there were plans to make a park out of it, but they never materialized.
The cemetery was reopened to visitors on October 15, 2002. It was renovated thanks to the funds of the descendants of Ożarów Jews who currently live in the USA and Canada.
In 2011, the ohel of tzadik Aryehuda Lejbusz, son of Jechiel Chaim Epstein, was rebuilt.
Current state
The Jewish cemetery in Ożarów is largely overgrown. You have free access to the ohel and matzevot. After entering, we can follow the path towards the visible building. It is the ohel of the third rabbi of Ożarów.
On the way, we pass a monument dedicated to the memory of Jews who died in the Holocaust. There are about 100 matzevot in the cemetery, mostly made of sandstone. They are richly decorated.
Jewish community in Ożarów
The Jewish community began to settle in Ożarów in the 14th century. In 1787, 1,005 Jews out of 1,429 inhabitants lived there. In the interwar period, Jews constituted almost 2/3 of the inhabitants of Ożarów. In 1942, an open ghetto was established in Ożarów. Apart from local residents, Jews from Włocławek were also settled in the ghetto. On October 15 of the same year, the ghetto was liquidated and its inhabitants deported to work in Skarżysko and the extermination camp in Treblinka.
The synagogue in Ożarów
Ożarów had its own synagogue. It was established at the end of the 18th century. During World War II, it met a fate similar to other houses of prayer in the region – it was destroyed by the Germans. It was rebuilt and now houses a warehouse.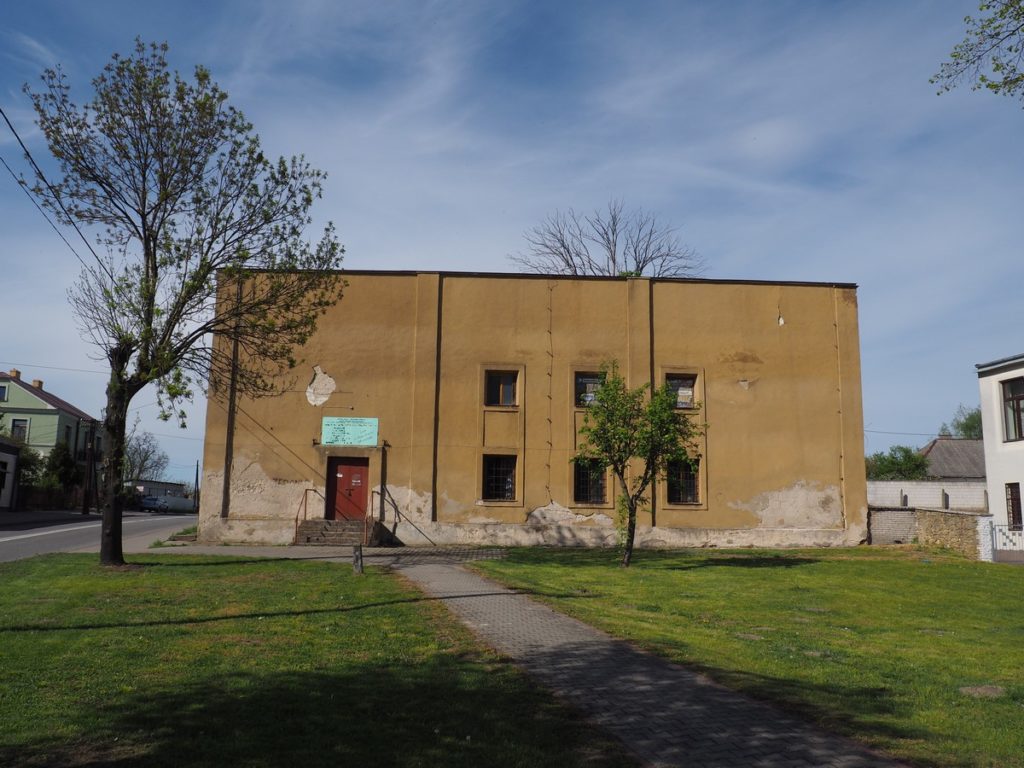 Wort a visit?
The Jewish cemetery in Ożarów is an interesting place. It is worth visiting, especially if you are interested in Jewish topics and traces of the community from years ago!
Near Ożarów there is Tarłów, where you can see the ruins of the synagogue.