Does the word Masopust mean something to you? If not, then in your search go towards old tradition. We are generally in the carnival area, but more on that in a moment.
Let's start with the Polish phrase for Masopust – Zapusty, which I already wrote about. There is a time of the year that is nowadays called carnival. It covers January and February. The Masopust marches were supposed to bring good luck and be a form of entertainment. In the Czech Republic, "maso" is meat, and this element is present during Masopust.
During this period, Masopust parades are organized in the Czech Republic. They are entered on the UNESCO list of intangible heritage (those from the Hlinecko region). Some of them take a more modern form, while others are kept in a traditional style. They have several elements in common: they take place during the carnival, they are a lot of fun and are often accompanied by a pig slaughter.
I took part in several marches and I will write a few sentences about it. Every year they are held in different cities and on different dates, so when planning a trip to the Czech Republic, it is worth checking it.
Vesely Kopec
Masopust in Vesely Kopec (an open-air museum located in the Pardubice Region) is a very traditional and folk event. This parade is on the UNESCO list of intangible heritage UNESCO (since 2001). For the time of the event, a small open-air museum turns into a former Czech village, and traditionally only men play the roles.
Masopust aims to say goodbye to winter and prepare for the coming of spring, and each of the characters taking part in it has a specific role. The participants prepare their costumes themselves, and the tradition of making them is often passed on from father to son. Among the characters, you will find chimney sweeps, mare, Laufer and a few others.
The procession is repeated several times a day and each time it attracts a lot of tourists from all over the Czech Republic. Masopust is accompanied by music, singing, something to eat and to warm it up.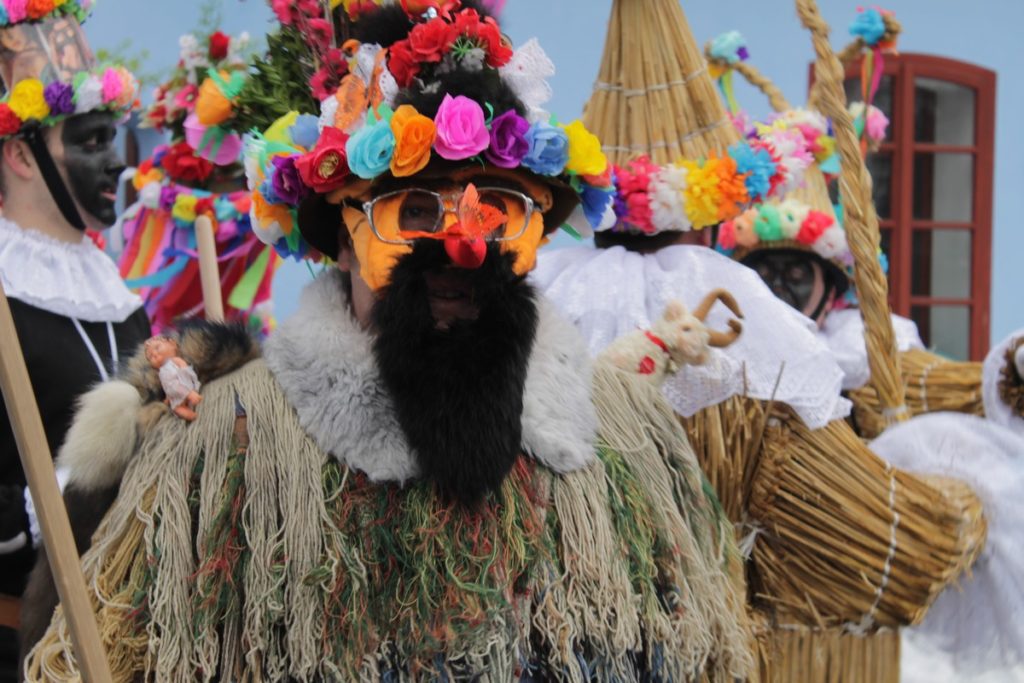 Roźnov pod Radhostem
The largest open-air museum in the Czech Republic is located in Roznov near Radhost. I had the opportunity to take part in Masopust there. Several parades were organized there, each led by a different "team", both from the Czech Republic and Slovakia. They wandered around the open-air museum with music, singing and snacks.
The costumes included references to modernity and culture, as well as traditional ones. During the event in the open-air museum, a competition for the best sausage and ham was held, and local meat plants presented their products at stands.
This open-air museum is located in Moravia, and some of the local delicacies there are Frgal and Kyselica. The first one is a cake and the second position is soup.
While in Masopust in Roznov pod Radhostem, you can visit part of the open-air museum, but also look at the nearby observation tower or the brewery.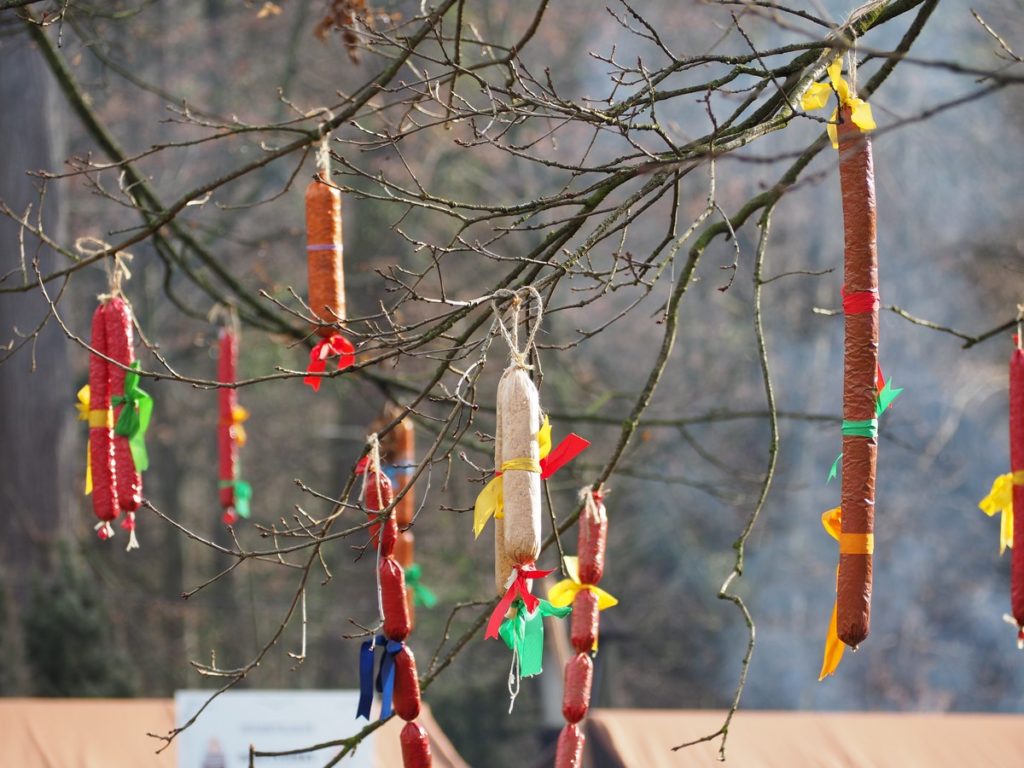 Stramberk
I came across Masopust in Stramberk by accident. During one of my visits to this region, I noticed this colourful procession in the streets of the village. Happy people, old cars, singing and music accompanied by tasting homemade liquors made me curious!
Back then, I didn't know exactly what this tradition was, but elements such as joy, smile, snacks and special menus in many restaurants were the motivation to check what was going on.
After exploring the topic and expanding our knowledge on the subject, we often met parades, passing through various Czech cities and towns and we were no longer surprised by them :)