There are places in Poland that everyone knows. Kraków, Warsaw or Wrocław are obvious things for tourists from different countries, how about Polish hidden gems?
This time, I asked travel bloggers about places in Poland that are not obvious but made a big impression on them. See the effects!
Mrągowo
For this Polish hidden gem list, one place not to be missed is Mragowo and the gorgeous lakes in the region. From beautiful hiking routes, sailing and water activities, good food and drink – theres something for everyone in Mragowo.
Located in the North East of Poland, Mragowo is easily reachable by car from Gdansk and Warsaw within 3 hours. Mragowo is the capital of the Masuria region, which surrounded by up to a total of 2000 lakes. This destination is a hidden gems for tourists, unless they want to go sailing, with this being the biggest activity in the area. If you want to sail on the largest lake, head to Śniardwy.
Mragowo also has many things to do during a visit, such as local fun parks for climbing, nature reserves for relaxing and a few museums highlighting the local military and history. After a day of exploring, its best to cool off in one of the many restaurants for a delicious pizza or ice cream.
If you stay for a longer period, make sure to explore the area for a few day trips as well. Such as to Mikołajki which is a lovely little place for boat trips, local restaurants and evening entertainment.
Zoe from Together In Transit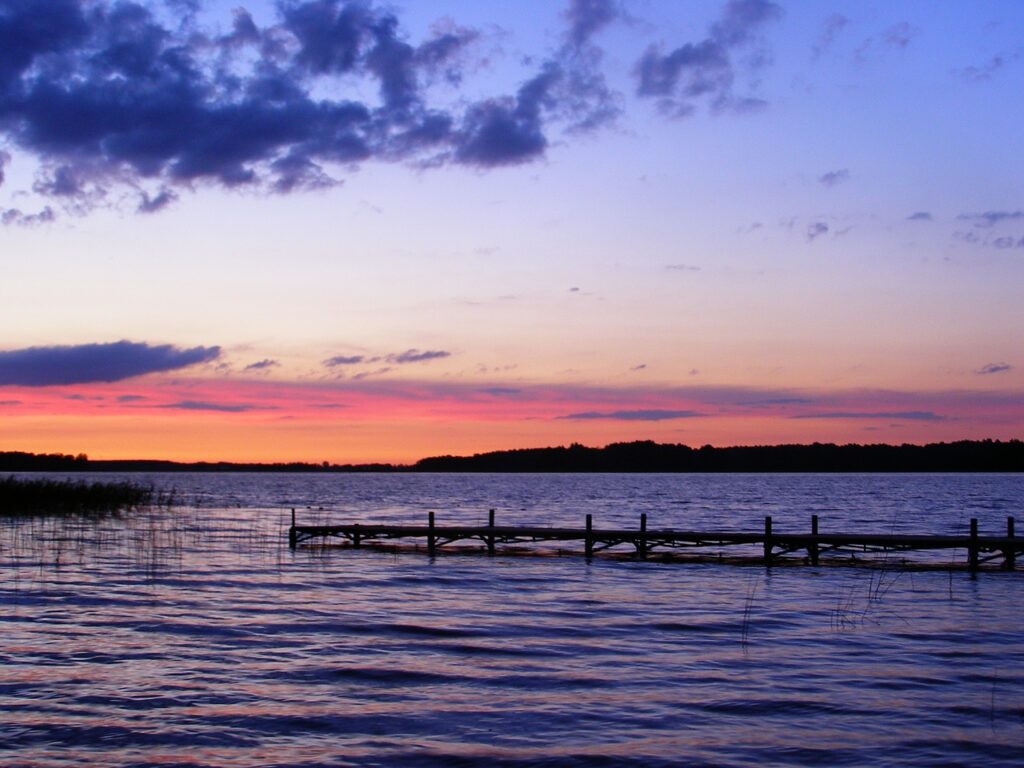 Toruń
You may not have heard of Torun but you would have probably heard of its most famous son. There are plenty of references all over the city to Nicolaus Copernicus–who proposed that the Earth and the planets revolve around the Sun–including a statue of him outside the city hall. Several churches and other gorgeous buildings from his era survive to this day; they peek above the city walls of the old town to form a pretty skyline when viewed from the other side of the Vistula River. Certainly worth looking around are the Baj Pomorski theatre and the ruins of the Teutonic castle.
Another famous export from the city is its gingerbread (including the brand Kopernika), and you can try your hand at making it in classes at the Gingerbread Museum. It is a hands-on activity that engages the young and old alike. While the souvenir gingerbread from the workshop is rock hard, that is not the only must-try food in the city. There is always a queue outside Lenkiewicz; this café is the place to get an ice-cream on a hot summer's day (or any day–who are we kidding?).
Nicholas from Rambling Feet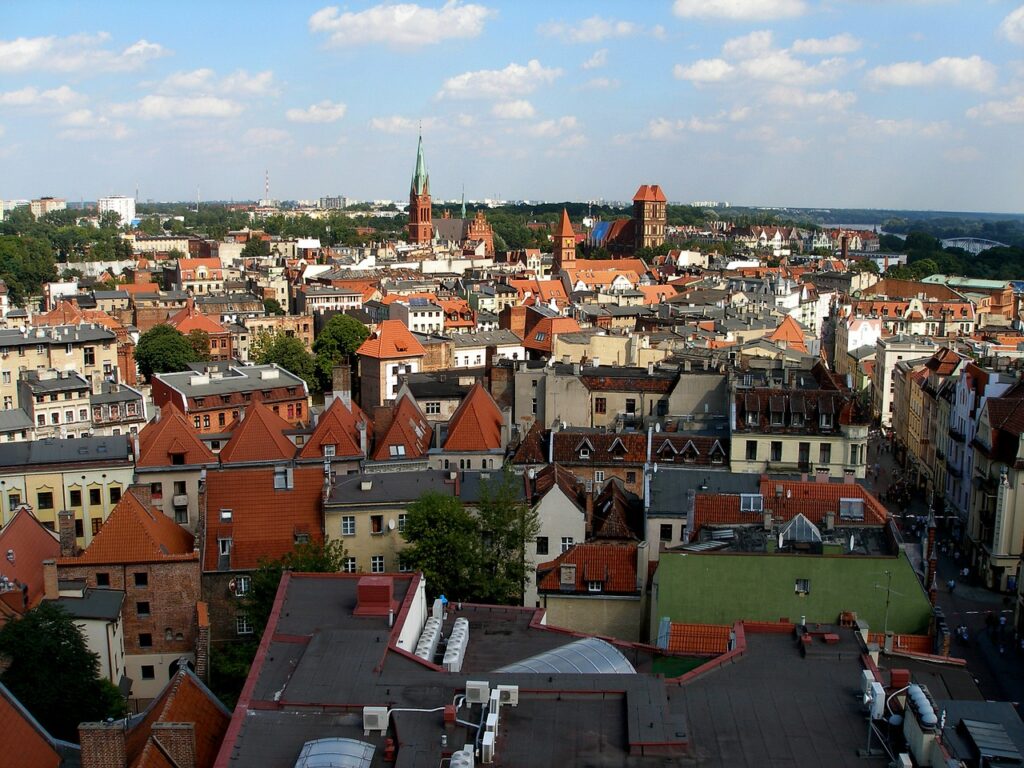 Białowieża
Bialowieza, popularly known for its forest, is one of Poland's most beautiful and undiscovered villages. Bialowieza forest is the most unique feature of this village, which is a stunning UNESCO-listed park. Apart from that, travelers will find a lot of reasons to visit here.
It is the place where people can find European bison roaming freely, like in the older times. One of the reasons why people must visit this exquisite town is that they can find traces of Polish, Russian, and Belarusian history and culture. They will be able to explore the last primeval forest of the continent.
However, trekking and exploring wildlife are not the only ways to enjoy this little village. You can start with tasting bison grass vodka with the company of locals. Also known as Zubrowka, this vodka was invented in the same village itself. After sipping the local taste, head to take a night vision tour with binoculars. The national park offers over 10 unique tours where you can witness deer, fox, bison, and more animals. Visiting the Museum at Bialowieza Visitor Center is also one of the sought-after things to do in Bialowieza. You can conclude your trip by having supper at Stoczek 1929.
Paulina from Paulina on the road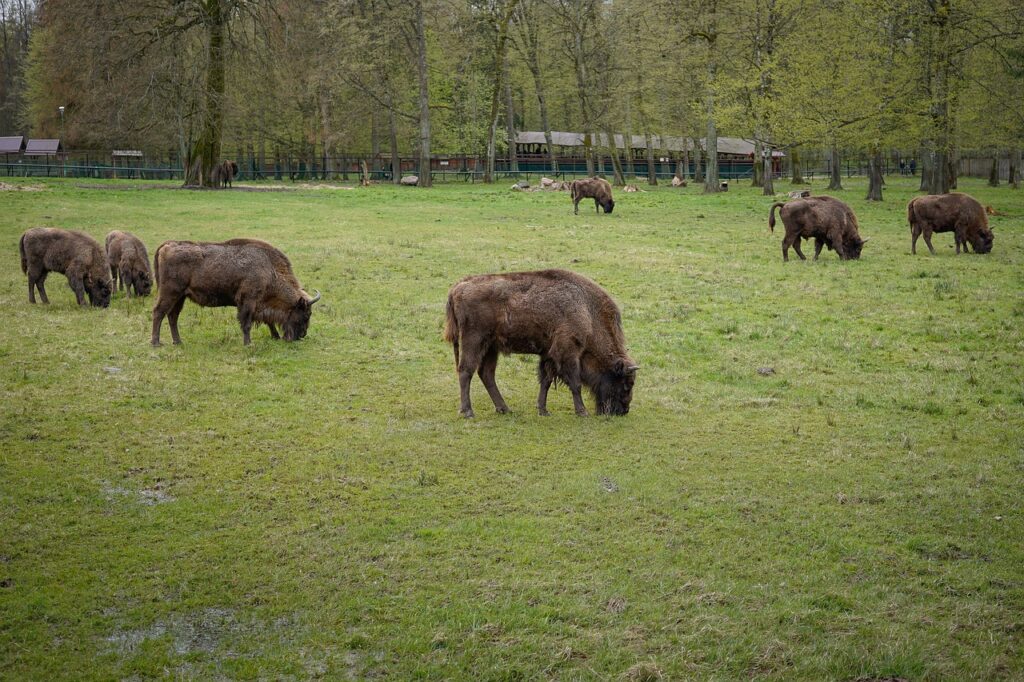 Zakopane
Zakopane is located in southern Poland just where the Tatra mountains begin. This specific location has made it a popular destination for people who want to enjoy mountain activities. The town itself is beautiful and charming, but it gets a bit too busy with tourists. It's better to treat it as a home base where you go to eat and sleep in the evening, and for the rest of the time explore the small villages and attractions in the surrounding area.
In summer you can hike up or take a cable car from Zakopane to Kasprowy Wierch. It's an impressive mountain surrounded by many other mountains, lakes, and hiking trails. As a day trip from Zakopane, you can go to the Morskie Oko lake hike and you can even attempt to climb the highest peak in the Polish Tatra mountains – Rysy.
In winter, there are many options for skiing and snowboarding in the surrounding Tatra mountains. After the physical activity, it's nice to go to one of many thermal pools in the area. The best combo is to go to an outdoor thermal pool during the time when it is snowing and feel the snowflakes melting on your skin while you are in a bath-warm water.
Una from Wandernity.com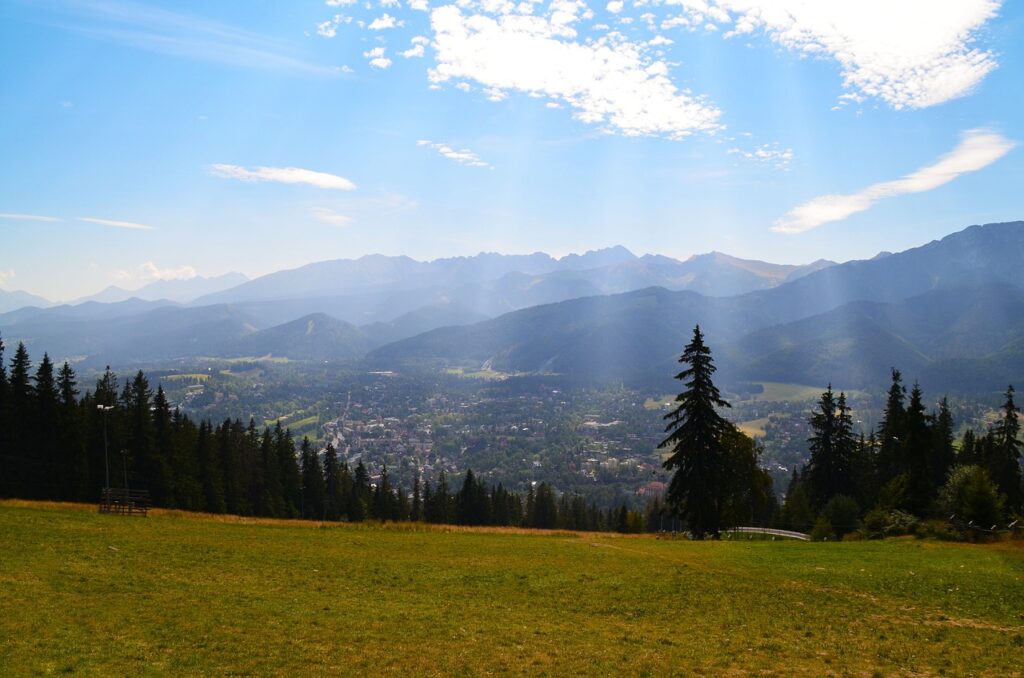 Poznań
Even though it's the fifth-largest city in Poland, one of the oldest in the country (with a history tracing back to the 10th century), and even a former capital, Poznan is still very much a hidden gem. Depending on when you're visiting, it sometimes feels like you're one of the few people there, yet you'll find plenty of fun things to do in Poznan.
As in most Polish cities, its old town is amongst its top landmarks, and it's impossible not to fall in love with it, even though the current one was rebuilt after World War II. It's where you'll find the gorgeous Old Town Hall, the beautiful Royal Castle, the architecturally-mesmerizing St. Stanislaus Parish Church, and much more.
Poznan is also a city that breaks records because it's home to the oldest cathedral in Poland (Poznan Cathedral) and the largest palmhouse in the country, as well as to more than 25% of green spaces like parks and gardens.
Last but not least, this city also preserves the heritage of a few legends, including having its own unique croissant that must be made in a specific way and a tradition of watching two mechanical goats butting heads on the ledge of the Old Town Hall every day at noon. Are you intrigued by Poznan yet?
by My Path in the World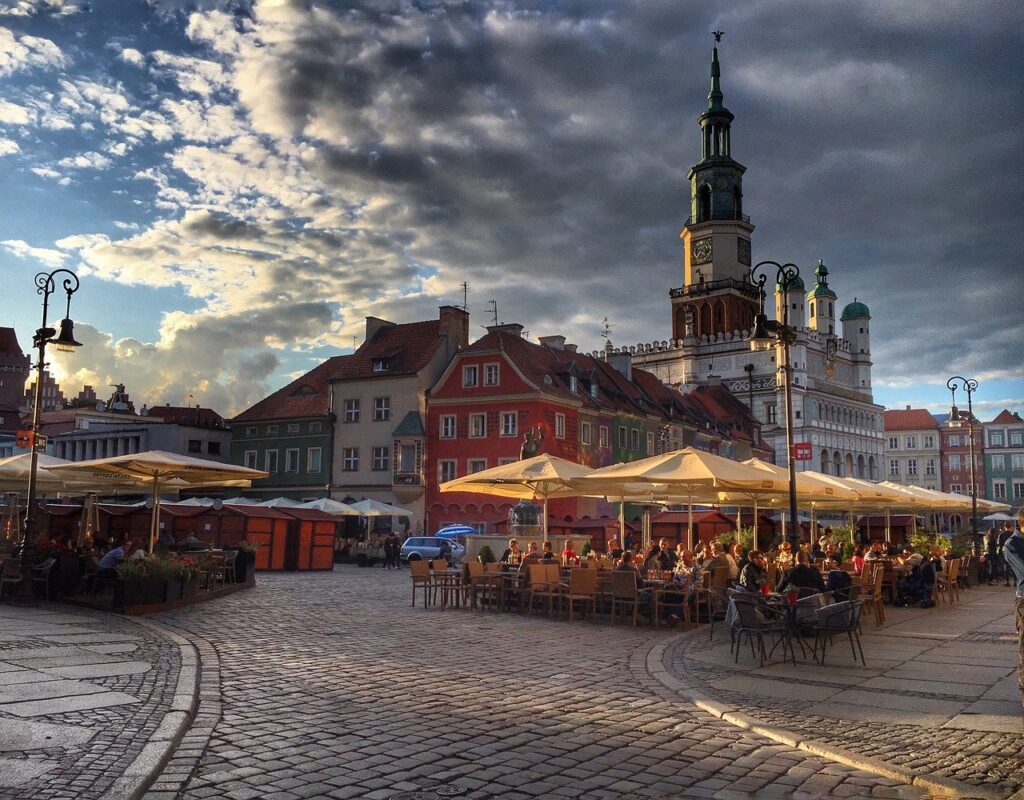 Ogrodzieniec
Situated 70km from Krakow, Ogrodzieniec Castle looks like it's straight out of a medieval fantasy book! The very first castle on this site was built in the 14th century, and the castle has been rebuilt and renovated ever since. Since it's a place that barely any international tourists visit, it is truly a hidden gem in Poland!
You can visit Ogrodzieniec Castle at any time of the year, but if you visit in winter you'll get the castle almost completely to yourself, and it's usually covered in snow. There are regular medieval festivals at the castle, meaning you'll get to step back in time during your visit! The castle is part of the "Eagles Nest" trail, a series of 25 medieval castles sprawled over this area of the country, but Ogrodzieniec Castle is undoubtedly one of the most beautiful ones to visit.
Entry to the castle costs €4 for adults and €2.80 for children. Unfortunately, no public transport runs to the castle, but the drive from Krakow takes around 1 hour and 20 minutes. This makes it one of the best day trips from Krakow if you have a car!
Ella from Many More Maps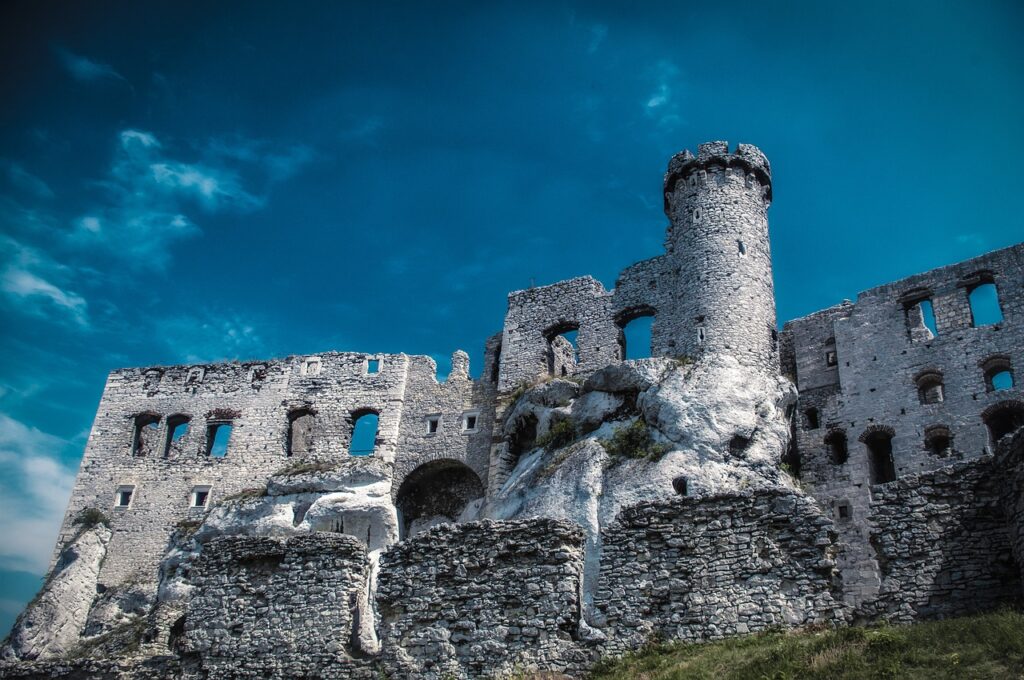 Gorlice
Gorlice is a small town in the Lesser Poland province in southeastern Poland, not far from Krakow.
The whole area around Gorlice deserves a visit. Anyone interested in off-the-beaten-path destinations, history, or nature will love it there.
The cute city features a large square with a church in the corner and a city hall. From its tower you can observe the mountains around, especially beautiful at sunset.
Many restaurants in the city center feature a sleek modern design and prepare traditional Polish food with a modern twist.
Since the region is rich in crude oil, the entrepreneurial locals started harvesting it as soon as in the 16th century. Not only you can pay a visit to many oil mines around the town, but you can also appreciate the local point of pride – the invention of the kerosene oil lamp. There's a monument to the first street lamp about 15 minutes walk from the city center, and, right at the square, you can come across a statue of the inventor – a local pharmacist named Ignacy Łukasiewicz.
History fans have surely heard of the famous Battle of Gorlice, which put an end to the First World War. It happened right near Gorlice. You can check out many of the historical sites such as war trenches and cemeteries.
A number of UNESCO-listed wooden churches surround Gorlice. You can easily visit e.g. the one in Owczary village.
And then it's all about the nature of Beskid Niski. It's beautiful and unspoiled. There are forests, meadows, and landscapes that'll recharge your batteries to 100%.
Veronika from travelgeekery.com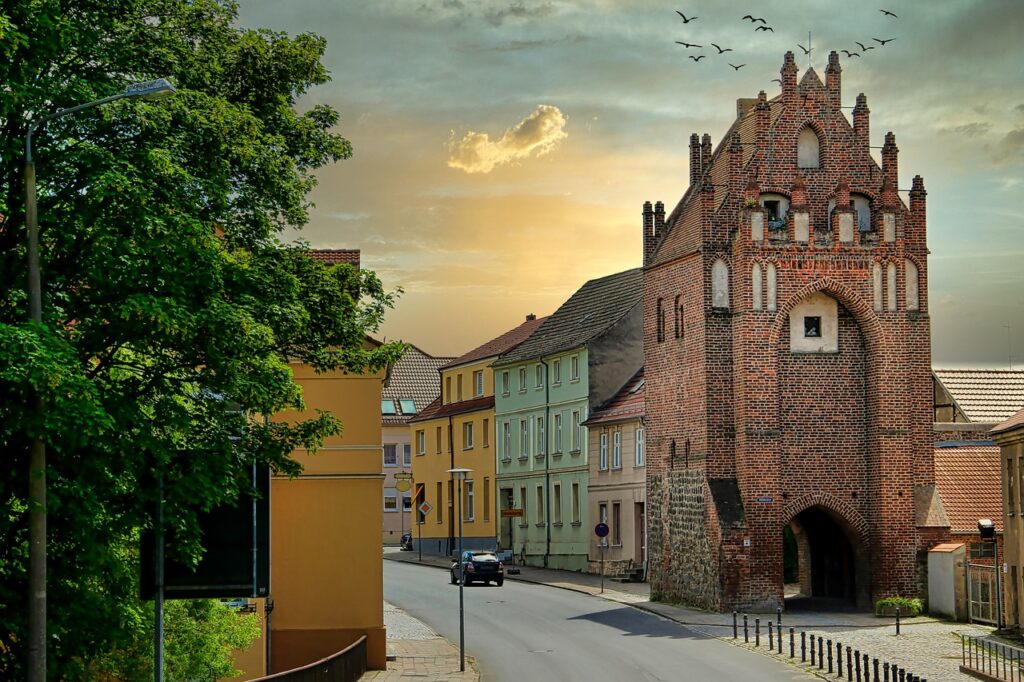 Białystok
If you are looking for somewhere outside the tourist hot spots in Poland, Bialystok is a great choice! Bialystok is the main city of the Podlaskie province, located in North-Eastern Poland and is the 10th biggest city in Poland.
The biggest advantage of Bialystok is the location. It is located close to Belarus, Lithuania, and Russia.
The city is surrounded by numerous natural and historical sites. Among these, UNESCO listed Białowieski National Park, a habitat for Europe's last remaining bison population! This is an especially fun day trip if visiting with kids as there is a museum and wildlife reserve!
One of the things that makes Bialystok special is the many green spaces that are within the city, with lush gardens, forests and beautiful landscapes to enjoy a stroll or a picnic.
In the historic centre, there are many sights in Bialystok worth seeing, from the beautiful town square and the many churches within the city and the unique history along the Jewish Heritage Trail.
The Branicki Route is another must and includes the spectacular Branicki Palace, often referred to as "Polish Versailles" with its breathtaking gardens.
Bialystok is a vibrant city that offers something for everyone and especially for those who want to get away from the busy cities for a while.
Holly from Four Around The World