When planning a visit to the Łódź Province, I knew that I had to visit this place. There are a lot of castles and manors on the map of the region, and this one was my leader. Besiekiery Castle is a mysterious and unique place!
Localisation
Besiekiery is a village located in the Łódź Province, right next to the border with Greater Poland. They are located 20 kilometres from Łęczyca and Kłodawa. The main attraction is the castle ruins located there. It is located on a mound surrounded by water. You can park your car by the road by the castle.
History of the Besiekiery Castle
The castle was built at the turn of the 15th and 14th centuries. It probably happened because of the initiative of Mikołaj or Wojciech Sokołowski. It was a three-story residential building with a gatehouse.
At the end of the 16th century, the castle passed into the hands of Stefan Batory's nephew – Cardinal Andrzej. In the mid-17th century, the building underwent renovation and expansion, initiated by the castellan Jan Szymon Szczawiński.
In later years, the castle was devastated during the Swedish wars, and in 1731 it burned down. After this event, it was renovated by the Gajewski family, but at the beginning of the 19th century the castle was abandoned.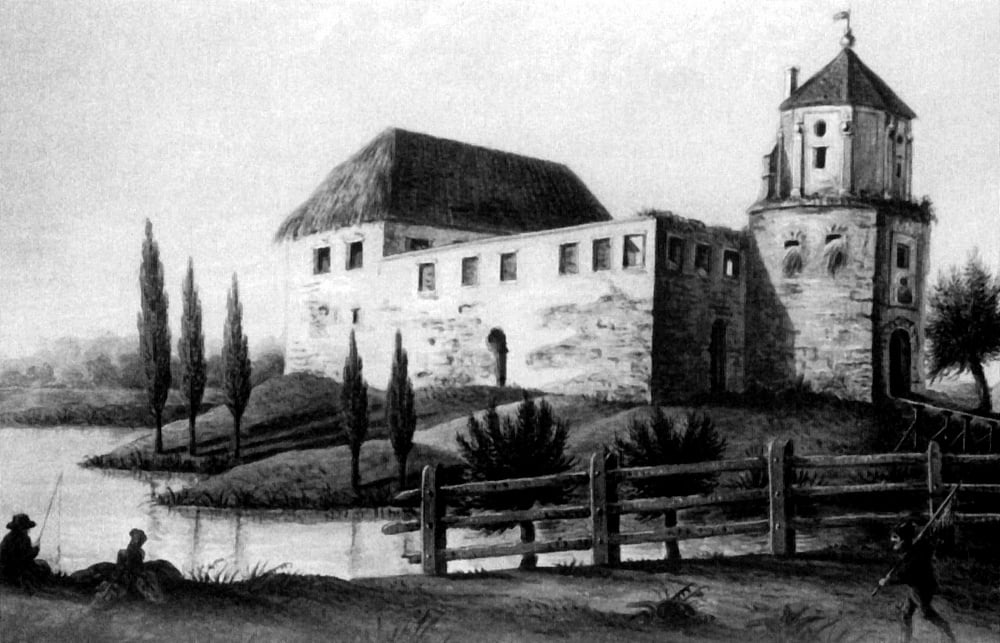 The legend
There is a legend about the castle. According to her, the local knight told the devil Boruta from Łęczyca that he would be able to build a castle without using an axe ("bez siekiery" in polish). He almost succeeded, but he did not know that one of the peasants who was building the castle was called Siekierka (small axe) and lost the bet with the devil and his soul!
Castle today
Currently, the castle in Besiekiery is a ruin. The "moat" surrounding the building and the shape of the walls have been preserved. The highest element of the ruins are the remains of the entrance tower (18 meters high). They are one of the few defensive ruins made of medieval brick in the voivodeship.
The ruins area is open, but it says that it is in danger of collapsing. Every year, at the end of the summer holidays, a knight tournament takes place in the castle, which attracts tourists from all over the country.
Worth to visit?
The Besiekiery Castle was on my list where I started planning my exploration of the Łódź Province. It is situated n the meadows and is impressive. It was definitely even bigger in the past, but it is definitely a place worth visiting!