Jewish cemeteries are often the only traces of a community living in a town or village. I try to visit them and learn about their history. The Jewish cemetery in Radomsko is impressive and is worth visiting!
Localisation
The Jewish cemetery in Radomsko is located in the suburbs (north-east), on the national road number 42 leading to Przedbórz (147 Przedborska Street). You can enter its premises directly from the mentioned road or from Źródlana street. We left the car on the road number 42 and chose the front entrance.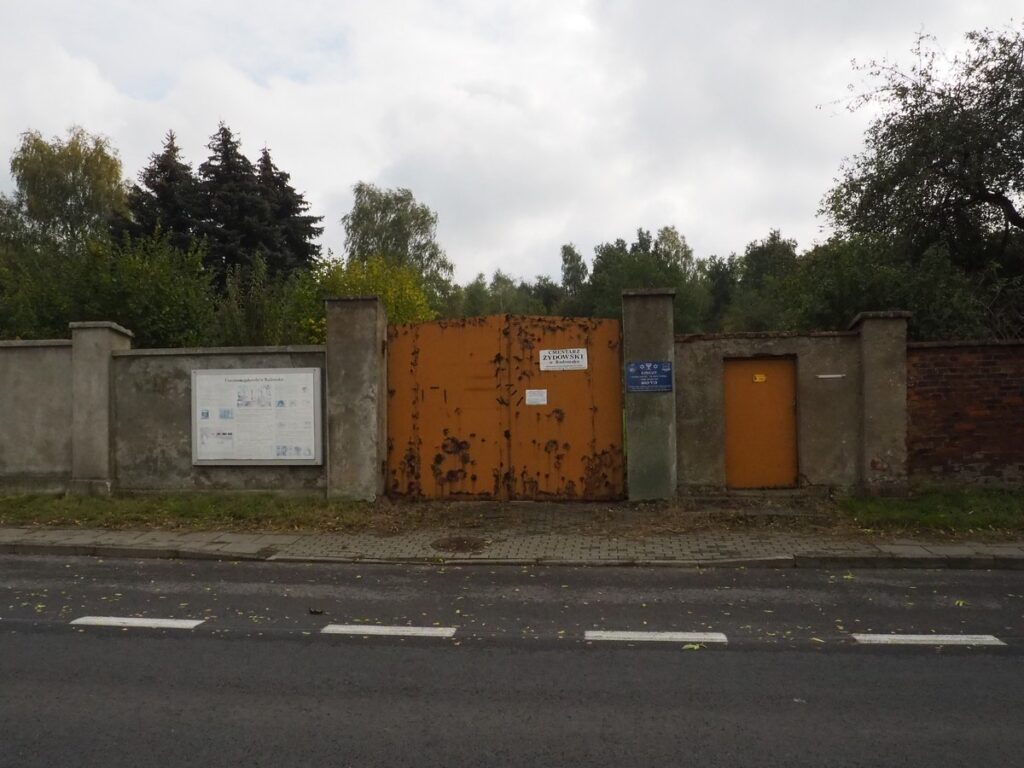 History of cemetery
It was founded in 1816 (or 1832, depending on the source).
During the Second World War, this place witnessed mass murders. It is estimated that over 1,500 people were buried in mass graves. It was then also devastated by the Germans.
The cemetery was entered in the register of monuments under the number 409, by decision of December 27, 1989.
Jewish community of Radomsko
In 1643 Radomsko was granted the de non tolerandis Judaeis privilege, which did not allow Jews to settle in the town. It was not until the end of the 18th century that these restrictions were cancelled. In 1827, 369 Jews lived in Radomsko, and in 1897, almost twelve thousand (43% of the city's population).
In 1902, a synagogue was established in Radomsko. The ghetto in Radomsko was established in December 1939, and it was inhabited by over eighteen thousand people. During the existence of the ghetto, transports of people to work camps (eg Skarżysko) and extermination camps (mainly Treblinka) were regularly organized there. About 200 Jews from Radomsko survived the war.
Cemetery today
Entering through a small gate, we have matzevot in front of us, grouped in several places, and monuments. At first glance, the cemetery in Radomsko looks like many Jewish cemeteries that have been destroyed and only fragments have survived to this day. But no. Walk a little further from the wall separating the cemetery from the road and you will see a huge number of matzevot!
Following the path between them, we reach the graves of the Rabinowicz family and their families. There are approximately 2,700 matzevot and mass graves in the cemetery.
The cemetery is still used for burial purposes, and its owner is the Jewish Community of Łódź.
Worth a visit?
The Jewish cemetery in Radomsko is well preserved. A large number of matzevot combined with very interesting and rich decorations is impressive. If you are in the area, take a look and look at this testimony of old times and people who lived in Radomsko.