A good dinner is a real treasure. Being on the road, we appreciate all the places where we can eat well. When visiting Radom, one of the first places that the internet tells us was Kraft Bistro.
Visited this place recently and used the breakfast offer. Encouraged by the amazing offer in the morning, during my next visit to Radom I decided to get something from the classic menu.
Localisation of Kraft Bistro
Kraft is located in Radom at 4 Marii Skłodowskiej-Curie Street. It is the building of the former "Wulkan" factory. During the last visit, I was sitting in the garden, this time I decided to use the interior of the restaurant. It is decorated in a modern way and we had no problem finding a place.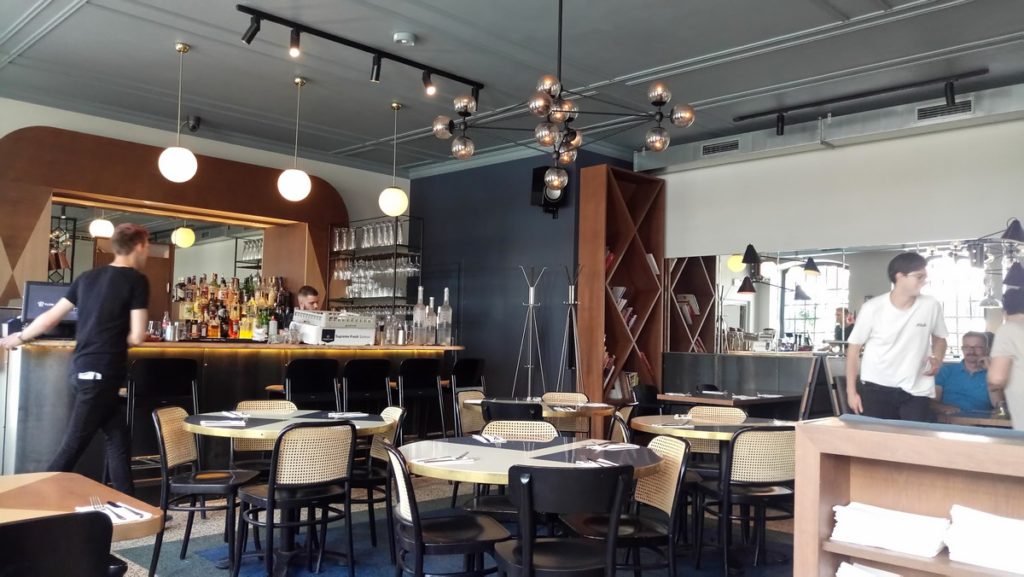 Menu?
The dinner menu differs from that served in the morning. The number of dishes is much greater and the prices are higher than in the breakfast menu. They remain at the level of a good restaurant, and that's what Kraft is. In the menu you will find a lot of inspiration from the world's cuisines. In addition to classic main courses and starters, you will also find pizza from a wood-fired oven.
On our table appeared:
Bao Buns with pulled pork (PLN 25)
Pad Thai (PLN 35)
Mini chicken burgers (PLN 35)
Our opinion
Focaccia with salt and olive oil appeared on the table as a starter. Tasty and fresh – it made the waiting time pleasant. When it comes to the appetizer – Bao buns, they were amazing! Soft, fluffy, but not clumping, and the meat combined with the sauces created a very good combination. The tastes suits to each other perfectly!
When it comes to pad thai, which I like very much, it was also quite good. The slight combination of sweetness and sourness turned out very well. The only caution I have was not thoroughly mixing after adding the egg. As a result, I came across two pieces similar to scrambled eggs. The rest of the dish and the taste was really good! When it comes to burgers, the opinion was very good, Interesting taste and a good roll. The burger came with guacamole and nachos.
Another visit convinced me that Kraft is a good place. I will definitely go there for breakfast, but the dinner menu also sets the bar high for the gastronomy of Radom.