What would you say to a park dedicated to movies and fairy tales? Sounds good, but in addition to the exhibits and interactive elements mentioned above, something even better is waiting for you there – stunt shows. You can meet all this at Filmpark Babelsberg.
Localisation
Filmpark Babelsberg is located in Potsdam at Großbeerenstraße 200. The Sanssouci Palace (probably the most visited attraction in Potsdam) is 7 kilometers away. If you are going to Berlin, you have about 37 km from the city center to Filmpark.
Tickets
An admission ticket to the park costs 22 euros for an adult (20 in pre-sale), and for children 4-16 years old 15 and 13 euros. If you are arriving by car, you must also pay a parking fee of 4 euros per day. You need 4-5 hours to see everything carefully.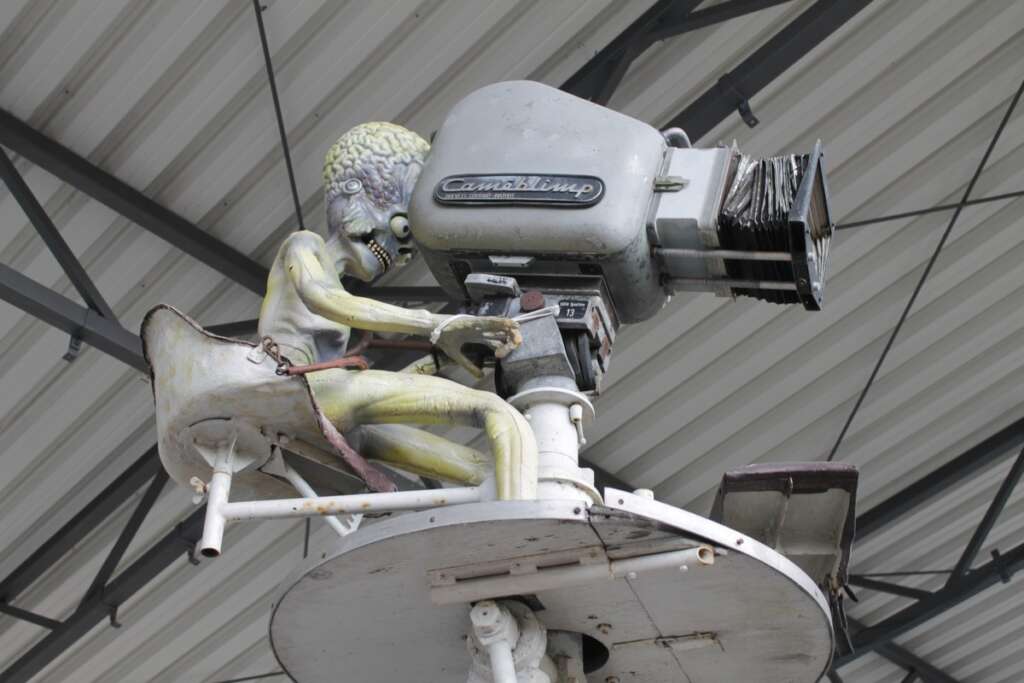 Babelsberg Studio
The film studio is the oldest in the world. Established in 1911. It is currently part of the Media Town, which also includes featured Film Park, Film and Television University broadcasting center, radio archive and many others. A large number of films were created in the studio, including all episodes of Winnetou, Cloud Atlas and The Pianist.
Stunt shows
Stunt shows were the most interesting element of my visit to Babelsberg. In order to see them, we went towards a large, red, artificial rock. As it later turned out, inside it was the arena/stage where the shows were taking place. The auditorium can seat about 2,000 people.
We took seats in the first rows and waited for the show. The scenery of the show itself is impressive. As it happens in film climates, so here also refers to the scenario of almost total destruction of humanity and life after it. We can admire various constructions made of containers, cars, motorbikes, buildings and helicopter.
After a few minutes, the show began. The first element was loud, but nice music. Then an explanation of what the show is about and what story is being told. Later, various things happened on the stage with short breaks. Among them are pyrotechnics, sound, stunt or mountaineering elements. Cars and motorbikes rode, people with guns ran, and fire burst from many nooks and crannies. The fight scenes were accompanied by the sounds we know from the movies. The stunt performers gave their best, but during the event, people were also mentioned without whom such an event would not look like it did – pyrotechnicians and sound engineers who watched the entire performance from the room at the very top of the audience.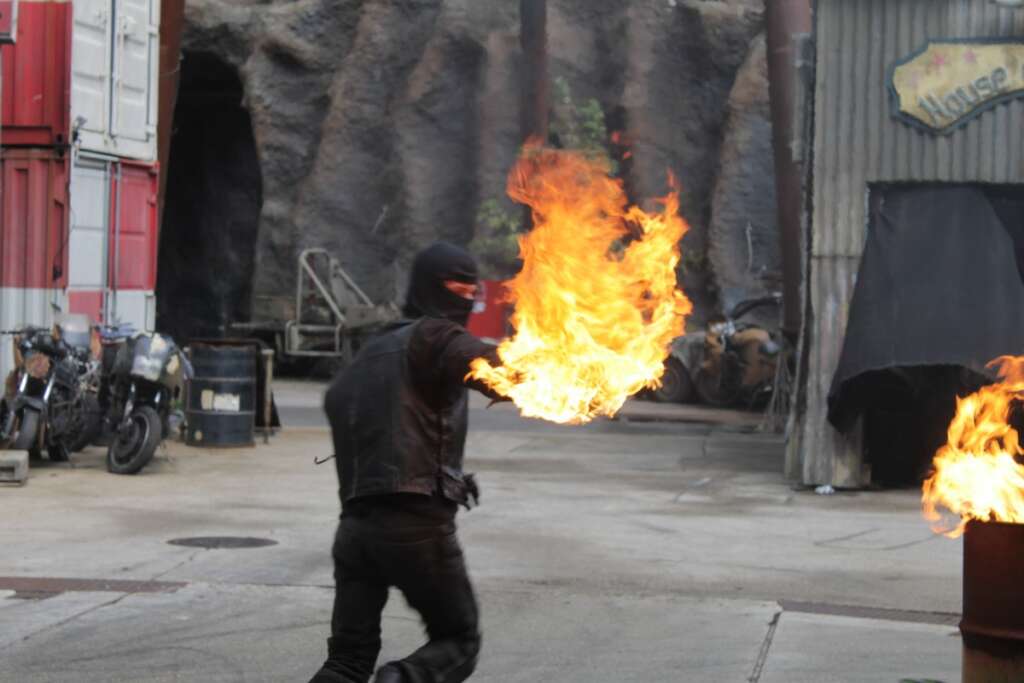 Stuntman
Talks with stuntmen who organize and conduct shows made a huge impression on me. I realize then that their work is very demanding, and most of the merits fall to known actors. The list of films in which Babelsberg stuntmen played was very long, and each of them is a separate story.
It is hard to imagine, but there are very well-known film productions, in which the actor playing the main role spends on the set about a month, and stuntmans, over 3 months. I listened to the story about how long it took to wear Predator costume to record a short fight scene. During conversations you feel a great passion, but also professionalism in what they do.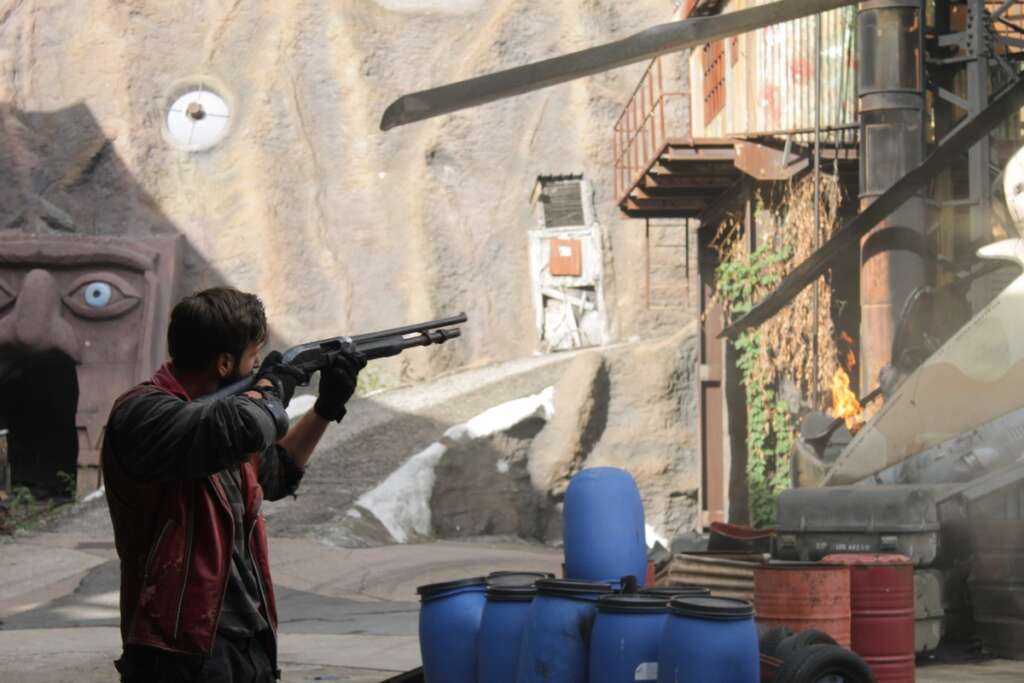 Park
In addition to the stunt shows themselves, it's worth taking a walk around the park. You will find various thematic sections (e.g. Middle Ages, wild west – where shows also take place). You can visit several exhibitions dedicated to global productions, but also to local – German ones. For me, the nicest memory was the Falkor dog hanging from the ceiling, which I remember from the Endless Story. By the way, this film was made in Germany in the year in which I was born.
In addition to Falkor, Yoda, an exhibition about the Sandmann fairy tale (Sand Grandfather), Hanzel and Gretel house, the house of fears, Sultan's house from the movie Sultan's Treasures and many other attractions are waiting for you in the park. Unfortunately, some attractions are additionally paid (film make-up, gold panning, simulator, etc.). During the trips, we can also see the movie set.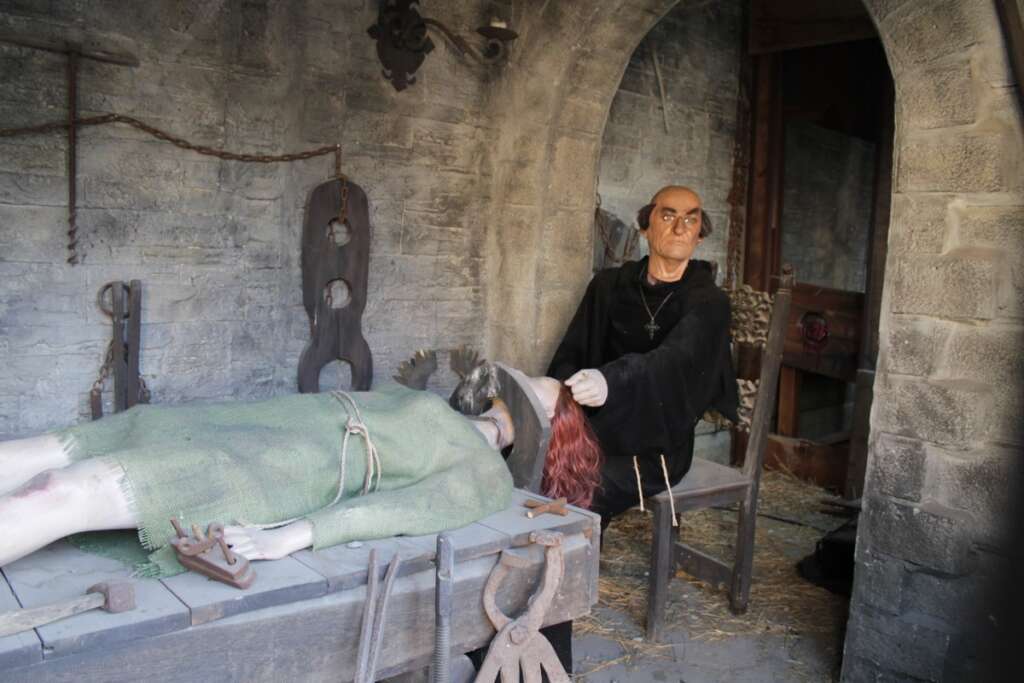 Worth to visit?
At the stunt show, I was very impressed, but I also liked the whole park. I will definitely spend a lot more time there with my child. If you're in Potsdam, as part of a change from the classics and palaces, take a look here and learn more about the film world at Filmpark Babelsberg.
More photos