I've heard about Wax Museums since I was a child, but I've never been able to visit any facility of this type. During a visit with my daughter to the capital of Catalonia, we decided to change it! The Wax Museum of Barcelona turned out to be a very nice place that I will gladly describe to you!
Museums of this type have never been on my list of the most important places to visit in a given city, but as you know, the point of view changes with age or, if you will, with circumstances. We took advantage of the fact that we were entitled to free admission thanks to the Barcelona Family Card and went to see if these types of museums are nice.
Localization of the Wax Museum of Barcelona
The museum is located on La Rambla, very close to the column of Christopher Columbus. The exact address is Passatge de la Banca 7. You can get here on foot, by metro L3 (green line) to Drassanes station (Rambla exit) or by bus number 14, 18, 36, 38, 57, 59, 64, 91.
The museum is mostly adapted for people in wheelchairs and with prams.
The museum is located in the neoclassical building of the former bank of Barcelona, and it changed its purpose (to a museum) in 1973.
Tickets and opening hours
The Wax Museum of Barcelona is open from Monday to Sunday from 10.30 to 20.00. The last entry to the exhibition is possible at 19.00.
A ticket to the museum costs 20 Euro for an adult and 16 Euro for children and teenagers (from 6 to 16 years old). However, you can opt for a family ticket (2+2), which costs 57.60 Euro. It is best to book tickets online on the museum's website.
Wax Museum of Barcelona is included in the list of Barcelona Family Card attractions. This is an interesting solution for traveling families, which gives the possibility of free transport and admission to many interesting objects.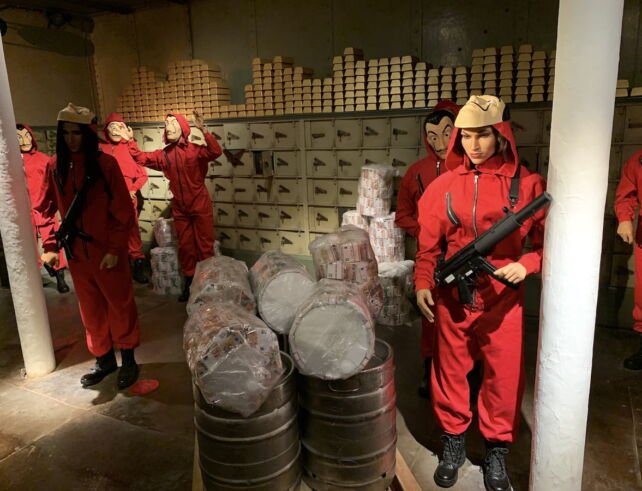 Exposition in Wax Museum of Barcelona
The exhibition is located on 3 levels and covers 28 topics. We start the trip with a ride in the elevator, on the walls of which we can see amazing views of Barcelona. Don't worry if it shakes a bit :) Then we go to the room dedicated to policemen and thieves, i.e. the series "House of Paper". Another exhibition is the jungle, through which we go to rooms that pay homage to Catalan personalities. In the next rooms we move in time and space. A space journey, sea depths or a visit to the land of pirates are waiting for us.
On the first floor there are more exhibitions where you will meet the masters of the world of science, painting, cooking, music and pop stars. At the last level, a large part of the "Game of Thrones" series awaits you, athletes and m. Alley of Terror.
Reserve at least an hour for a detailed visit, but you can easily spend longer there if you decide to take photo sessions and read detailed information about the people standing there, i.e. the exhibits.
The figures that are in the Wax Museum in Barcelona are mostly very realistic and in some parts of the exhibition you wait for someone to move. I had this feeling the most in the part about the master chefs – they looked very real!
Characters from many fields of life, science or art are waiting for you at the exhibition and everyone will surely find something for themselves! There are over 150 figures at the exhibition!
It is worth knowing that you can take a selfie with each figure, and there are also several scenes arranged throughout the exhibition, where you can feel like in a different place (the Millennium Falcon and the throne from Game of Thrones are waiting :)).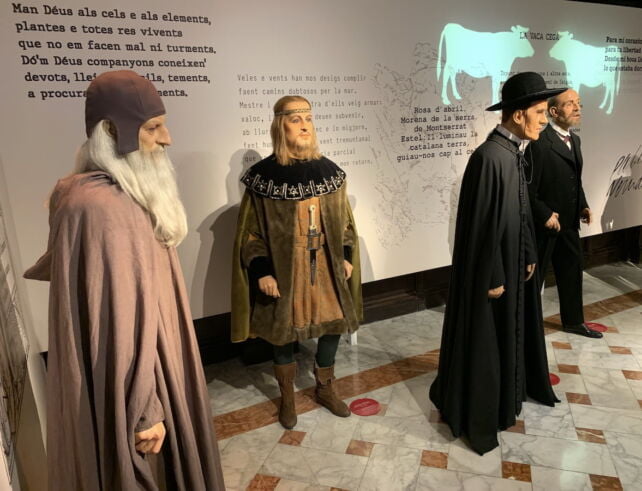 Wax Museum around the world
Perhaps the most famous wax museum is London's Madame Tussauds. It was founded in 1835 and has branches all over the world. You will find the facilities of this museum, e.g. in Amsterdam, Berlin, Blackpool, Vienna, Washington, Las Vegas, New York, Hollywood, Bangkok, Busan, Tokyo, Hong Kong and Sydney.
In Spain itself, the Wax Museum is also located in Madrid. It boasts the largest collection of figures in the whole country, with as many as 450 figures.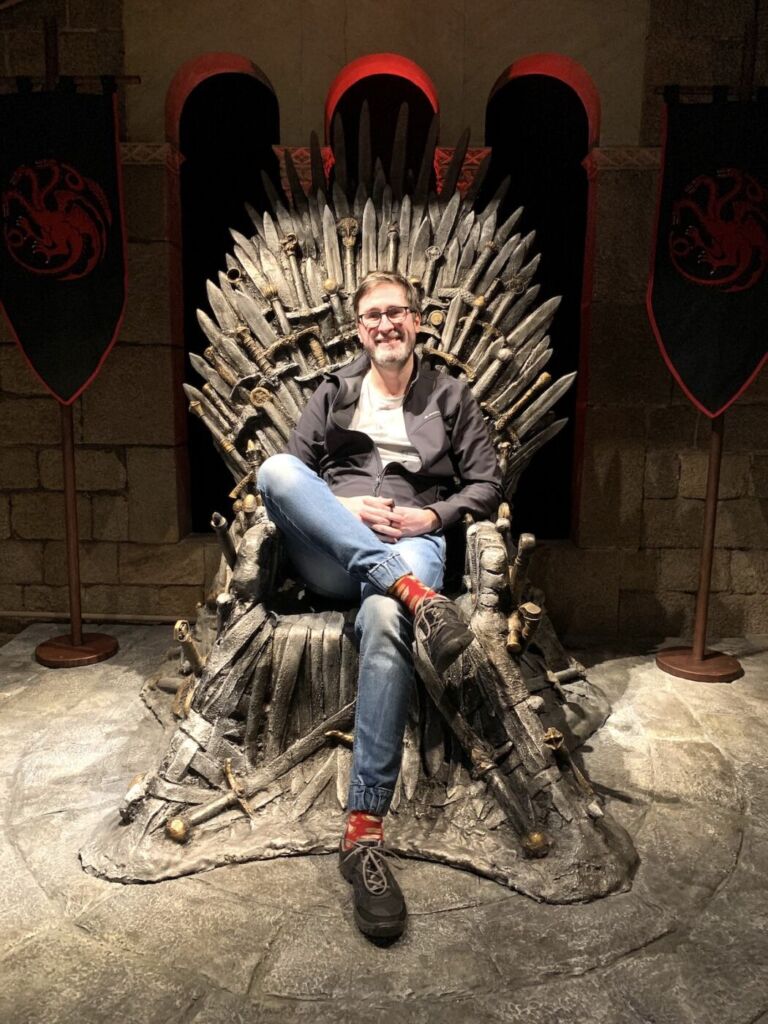 Worth a visit?
The Wax Museum of Barcelona is an interesting place. Some figures are made sensational, and others slightly differ from the originals, but they have one thing in common – good fun. Walking through the successive rooms of the museum, we move in time and space. Everyone will find something for themselves here. If you like singers, Game of Thrones, Star Wars or any other area, you will definitely find something for yourself.
In my opinion, museums of this type are a fun adventure for families with children, but also for creative and open-minded travelers. Such museums can be created anywhere in the world, but it is from Barcelona that it has several regional accents, thanks to which a visit to it was a nice experience.
Visit this place, after all, not everyone can have a photo with Chewbacca at the controls of the Millennium Falcon!