For many people, the Czech Republic is mainly associated with beer and sweets. However, the Czech cuisine has much more to offer. Today, five dishes ahead of you, which you must try during your next trip to Czech.
Czech cuisine has elements in common with polish, but it also has a large number of dishes less known (in a similar form). Basically, Czech cuisine has its regional varieties (Czech, Moravian and Silesian) but its varieties can be distinguished more. It is not light, and vegetable lovers will not feel like in paradise, but it's worth it!
Fried cheese
This is probably the first thing that is associated with the Czech Republic! Fried cheese is both a restaurant dish and street food classic. On the street, we can get a version in a roll with tartar sauce. In the place on the plate, you will find fried cheese, fries and a tartare (tartar sauce). Usually, vegetables are not given to him, at most symbolically. In the Czech Republic, you will find several types of fried cheese, but classic – yellow is the most common. If you do not go to the Czech Republic in the coming days, and you feel like fried cheese, I've prepared a recipe for you. You will find there information not only on how to make cheese, but also a classic Czech tartar sauce!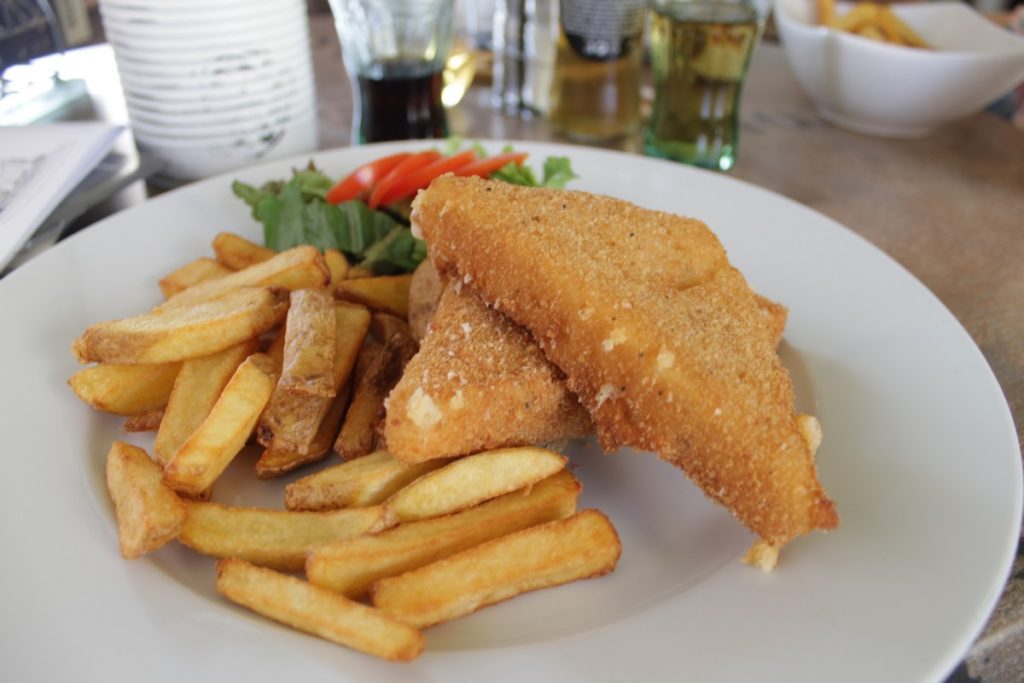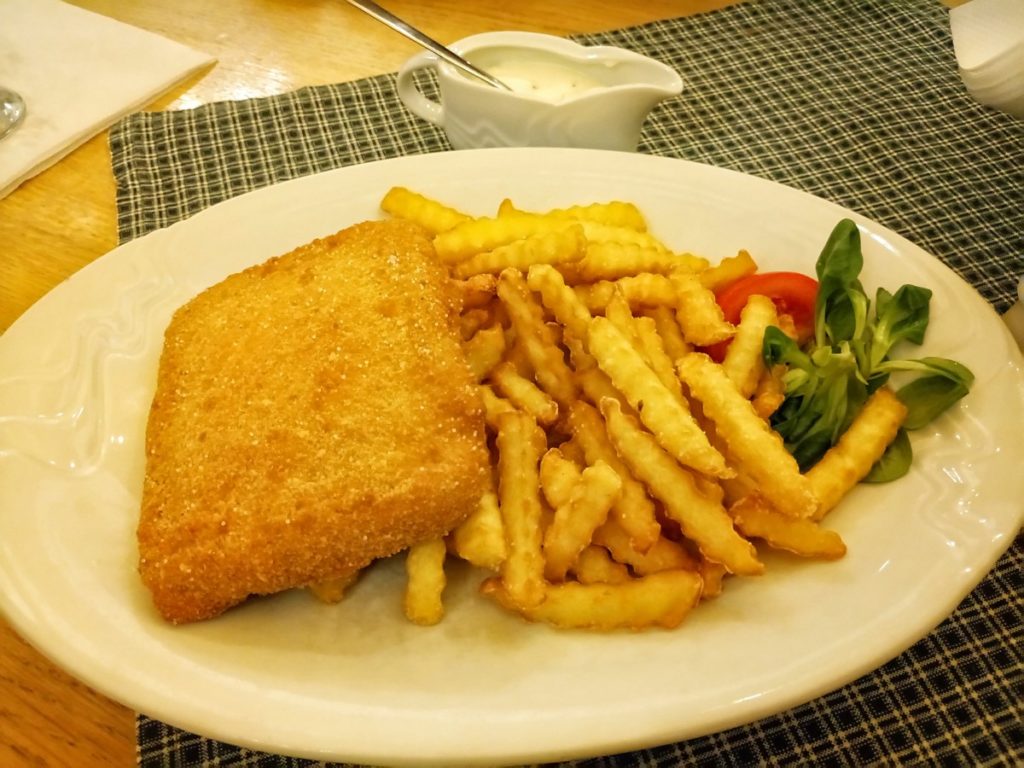 Garlic soup
This is the best known Czech soup! The number of versions is unlimited. You can meet her in a variety of colours, textures and methods of serving. Sometimes it contains toasts inside, and sometimes next to a bowl. The same applies to cheese and ham. I also met the version with liquid yolk! It is very warming and tasty. It's perfect for garlic fans. After eating it, there is usually no problem with a breathe. One of the secrets that I discover is the fact that garlic should be removed from the green part (the momentum) because it causes garlic smell from the mouth.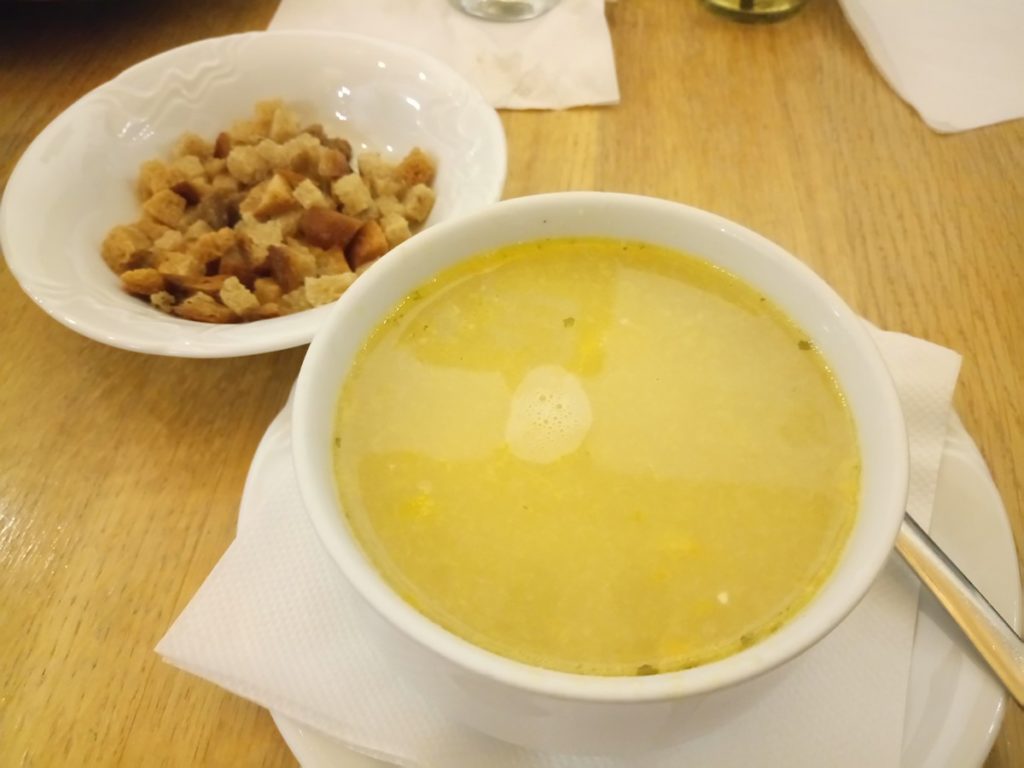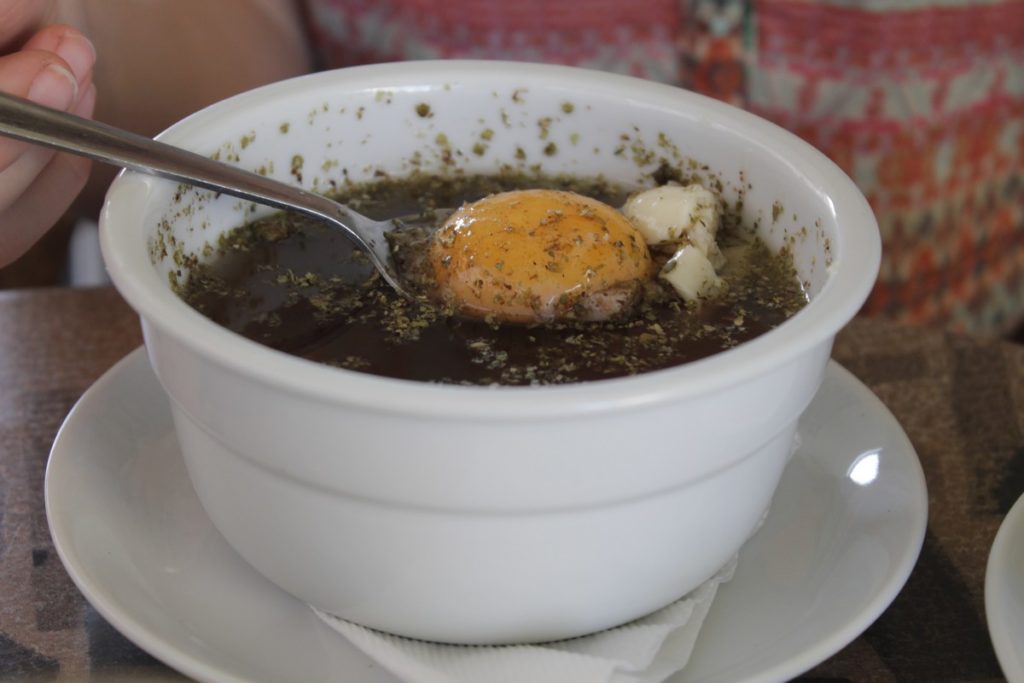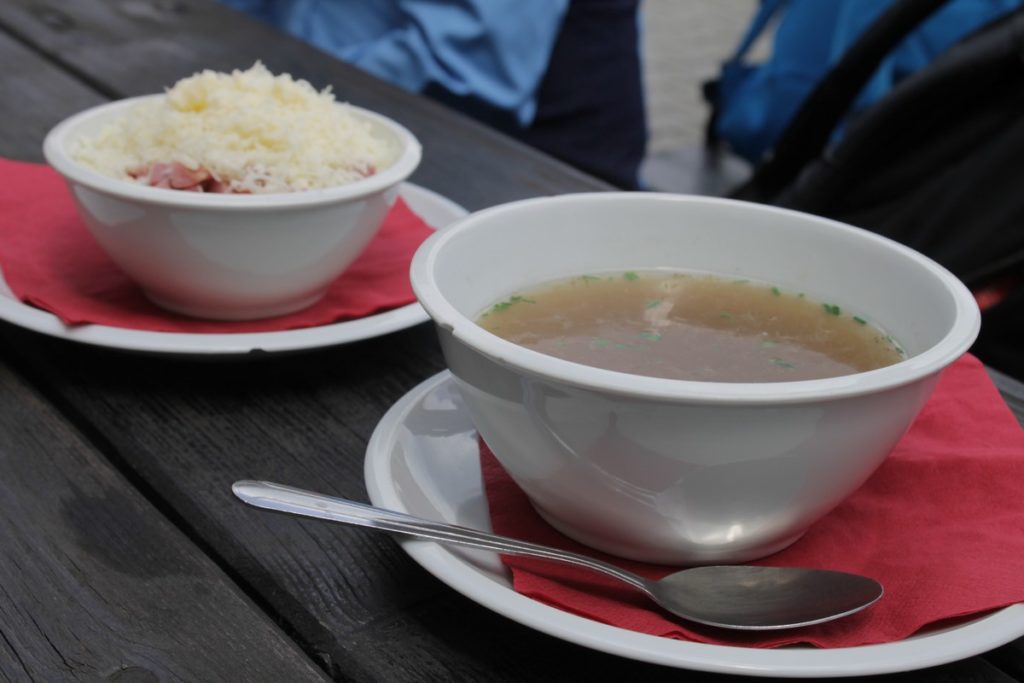 Pork with "knedliki"
This dish has its big fans, but there are also opponents. You can find knedliki in the Czech Republic practically in every restaurant and they are basically divided into two types – houskove (bread) and bramborove (potato). Personally, I prefer the first one, and with pork goulash, they are perfect (with beef cheeks equally good). Potato knedliki are associated with one thing – they are very sticky and stick to everything in your mouth. Knedliki with goulash are often served with stewed cabbage and then it is called Vepřo knedlo zelo (pork, knedliki, zelo (stewed cabbage)).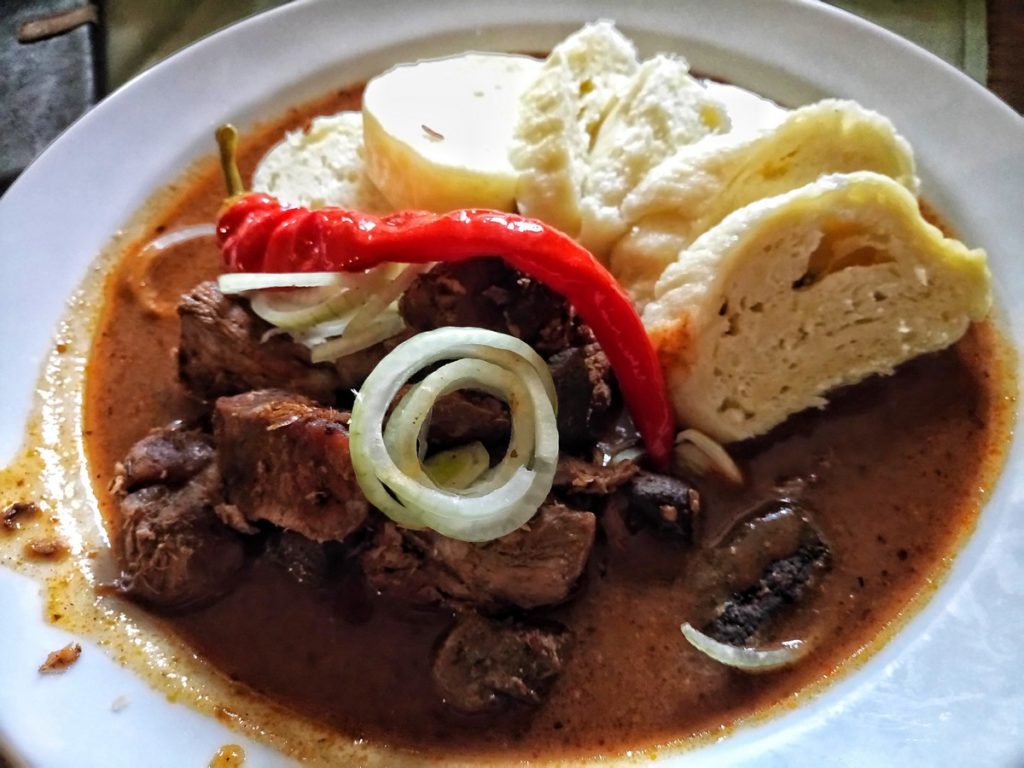 Duck
Czech cuisine likes duck. He also likes venison, but you will not find it everywhere. The duck is usually served in the version with potato knedliki and cabbage. This dumpling is sticky, but with a very tasty sauce and meat really good. Cabbage served to the duck is red and prepared with vinegar. Very good and characteristic flavour.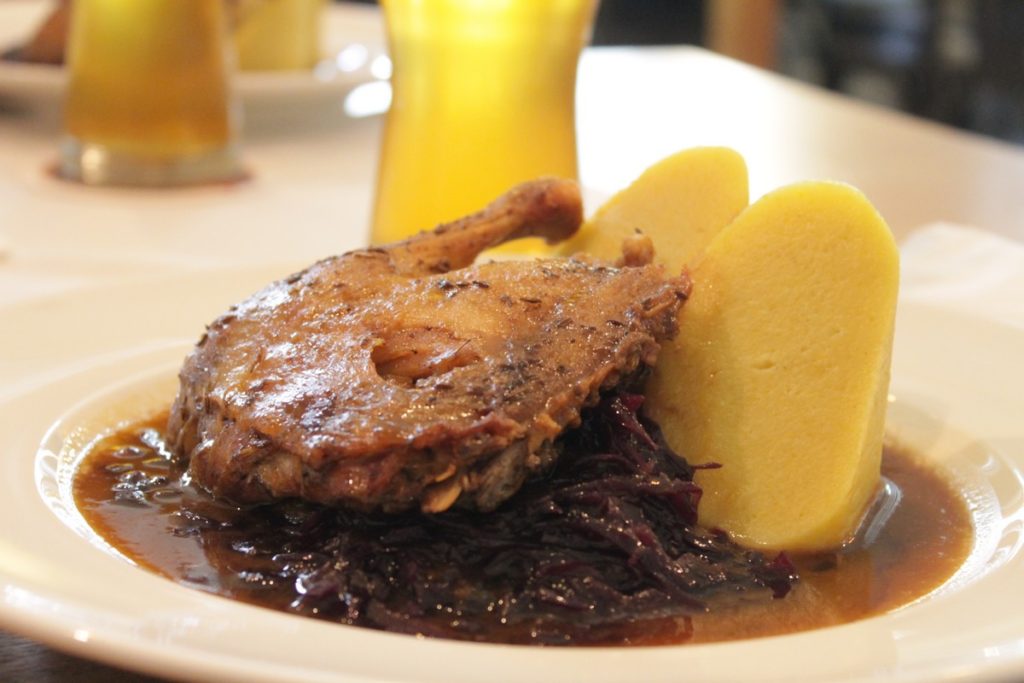 Kofola
It is not a dish, but a drink that is iconic. In the Czech Republic, you have the opportunity to try it in its best form or cast. This bottled is good, but it tastes better from the barrel. People either loves or hates Kofola. I am in this first group and I can drink it in all quantities. The one from the barrel is available only in the classic version, but in the bottles, you can also get flavours. I recommend melon – in my opinion, the best :)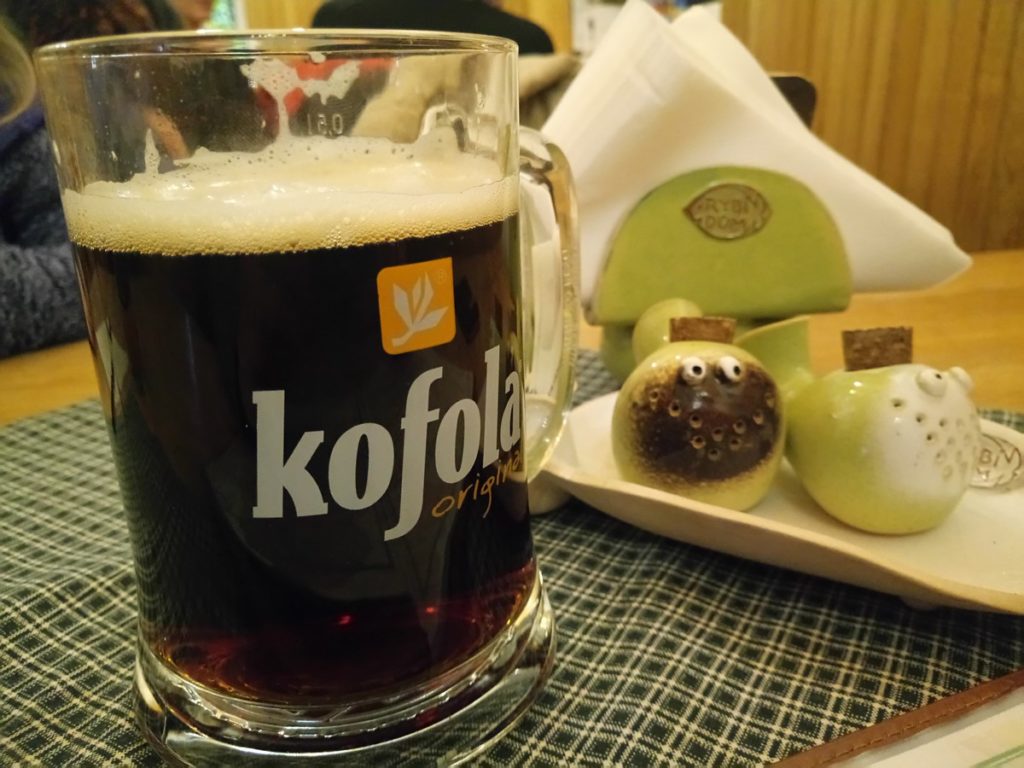 This list can be much longer, but you have to start with something. If you are interested in Czech cuisine, I recommend also to try beer cheese, Olomouc cheese curd cheese (text about them), dummies, hermelin (recipe here), venison, svickova and pork knuckle.