I guess everyone likes chocolate! I can eat huge amounts of it! Today I have a place for you that every foodie will like – Chocolaterie Troubelice. Huge passion, amazing flavors and great product and market awareness are something that distinguishes this family company!
Location
Troubelice is a small village located in the Olomouc region in the Czech Republic. The Chocolate Shop, or rather Čokoládovna Troubelice, is also located there. This place is 32 kilometers from the center of Olomouc, and 18 kilometers from Loštice, where you can visit the Olomouc Cottage Cheese Museum.
There is a small guest car park across the street with several parking spaces waiting for you.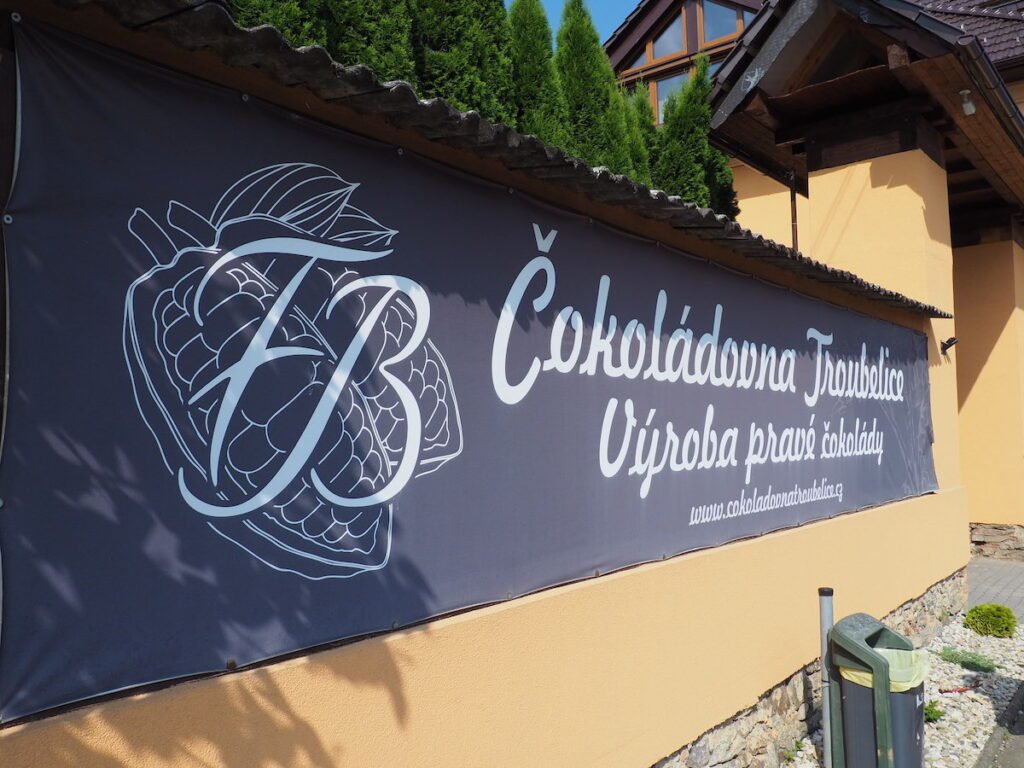 Family company
Chocolaterie Troubelice is a family business whose adventure with chocolate, on a larger scale than home consumption, began in 2010. However, the idea to produce chocolate appeared in the mind of František Bačík as early as 2002. The first bar of chocolate was produced in 2013.
This company is distinguished by the fact that they do not buy ready-made chocolate "pastilles", which they dissolve and process. Unroasted cocoa beans are the goods that go to the chocolatiers straight from Ecuador. Only on the spot are they cleaned and roasted, and then a variety of chocolates are created from them, depending on the idea and needs.
The history of the company is interesting, because the family that runs it lived for several years in Ecuador, and the family's senior, František Bačík, still lives there and looks after the quality of the products shipped there.
Chocolates from Troubelice
The Troubelice chocolate shop is also a cafe where you can enjoy delicious coffee and, of course, hot chocolate. I had the opportunity to taste various products of the company. Among them there are dark, milk and white chocolates, as well as green chocolate. In addition to them, I had the opportunity to try various fruits in chocolate, cocoa beans or coffee.
In the production of Troubelice chocolates, cocoa beans, cocoa butter, cocoa mass and cane sugar syrup are used. The dairy and white versions also use powdered milk from local farmers. The production does not use white sugar, vegetable oils or lecithin.
The company makes sure that as many elements as possible come from Czech companies (packaging, the aforementioned milk, etc.).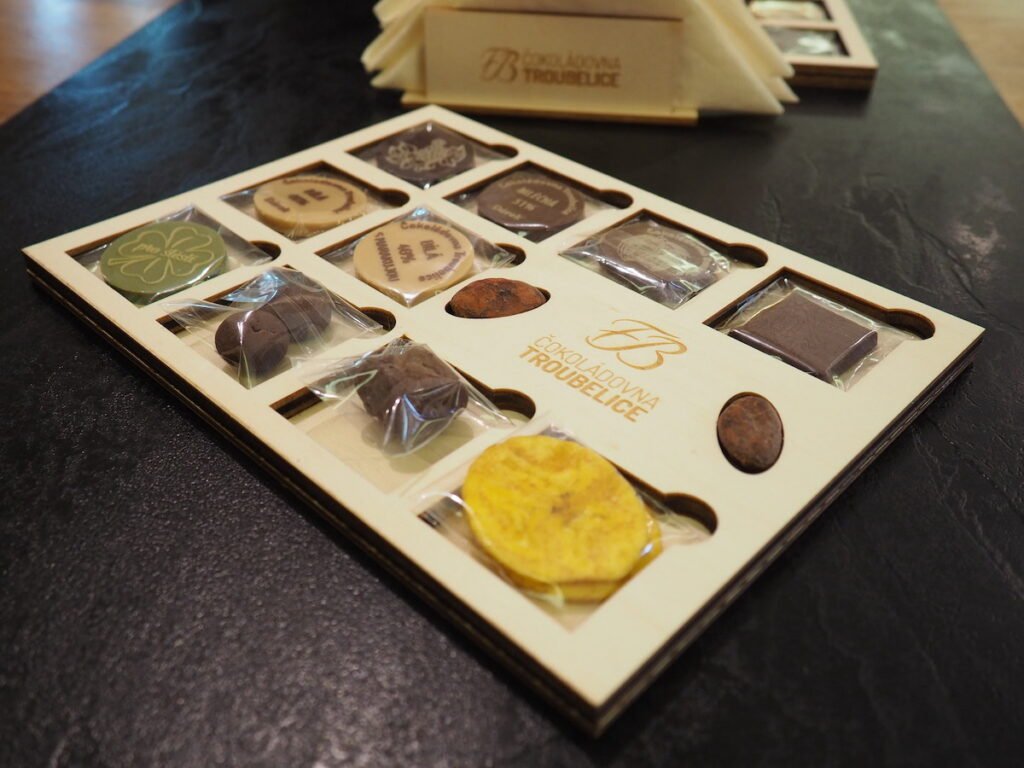 Other products
It started with chocolate, but it didn't end there. The Troubelice Chocolaterie has also started selling the highest quality imported fruit and gluten-free flour. The offer also includes various types of super food. On site you can also buy products from other companies that follow similar ideals in business – you will find local wines and canned meat here.
My discovery was chocolate-covered apple fruit – perfectly matching the taste – and dried bananas, which have nothing to do with the sliced dried bananas from the store as we know it. These were flavorful, soft and delicious.
Worth a visit?
The Troubelice chocolate shop stands out from the others I've been to. It is a family business and knows its products from the very grain. If you are close to responsible business and high-quality products, and you like chocolate, plan a visit here! :)
A huge plus is that the owners put great emphasis on quality and individual approach. They buy raw material from small plantations, avoiding middlemen, and therefore directly support local growers.